Our inbox feature makes it even easier to keep up on document communications and updates. We've put all of your document activity and comments in one place, making it easier to stay in the loop.
How to Use your Inbox
Click on the bell at the top of the page to see a dropdown inbox of all activity: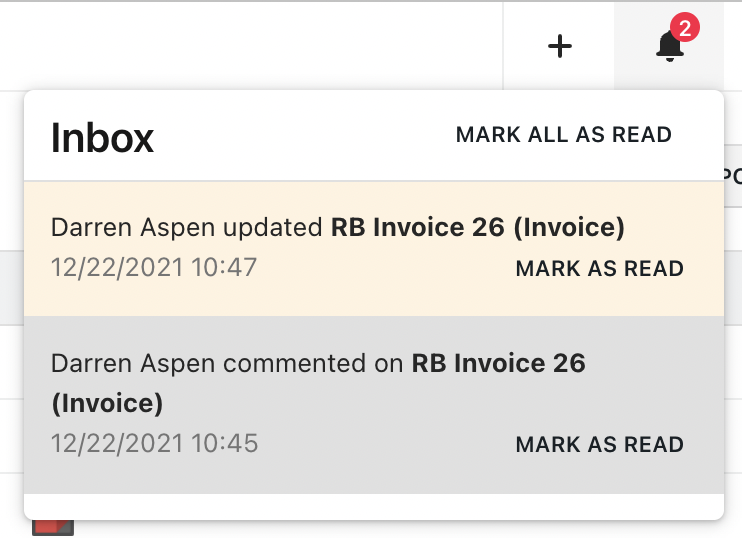 Clicking on any notification will take you directly to the corresponding document or comment.
New activity includes:
Tip: If you'd like to quickly clear your inbox, simply click "MARK ALL AS READ":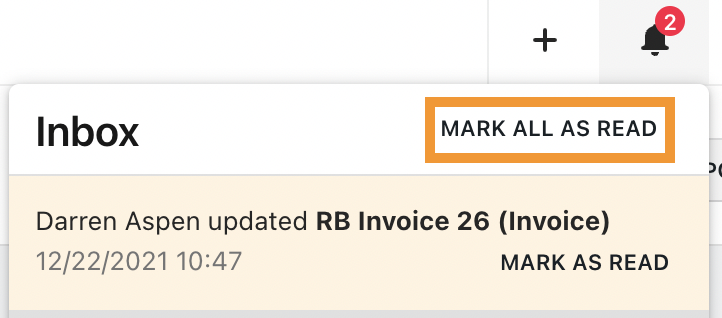 Notifications: Following and Unfollowing
The following scenarios will automatically trigger you to receive document notifications:

Creating the document
Commenting on the document
A document has been shared directly with you

Note: This includes documents that have been shared with users via automated document triggers.

If you'd like to manually opt-in to notifications, simply open that document and click the follow bell. The bell will turn green when you are following: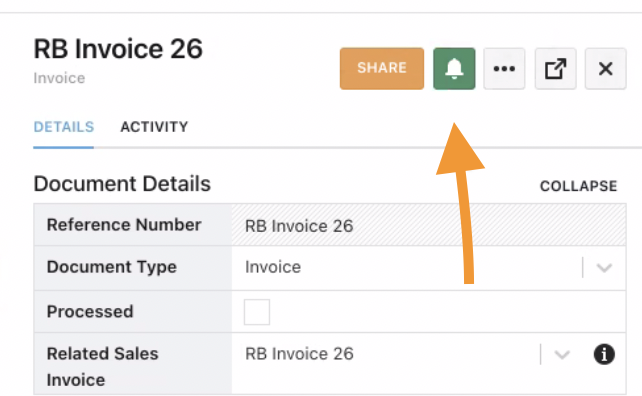 To unfollow:

Open the document you'd like to unfollow.
Click the bell icon again to unfollow.
Note: You will not automatically be subscribed if you make any changes to document information.