Think of the Documents tab on the Web Portal as your virtual filing cabinet - it's where all documents uploaded by your drivers are kept. With drivers uploading multiple documents every day, there can be quite a few files to keep track of. In the Documents tab, you'll be able to quickly select, download, print, share, and process more than one document at a time.
1. First, navigate to the Documents tab in the Web Portal.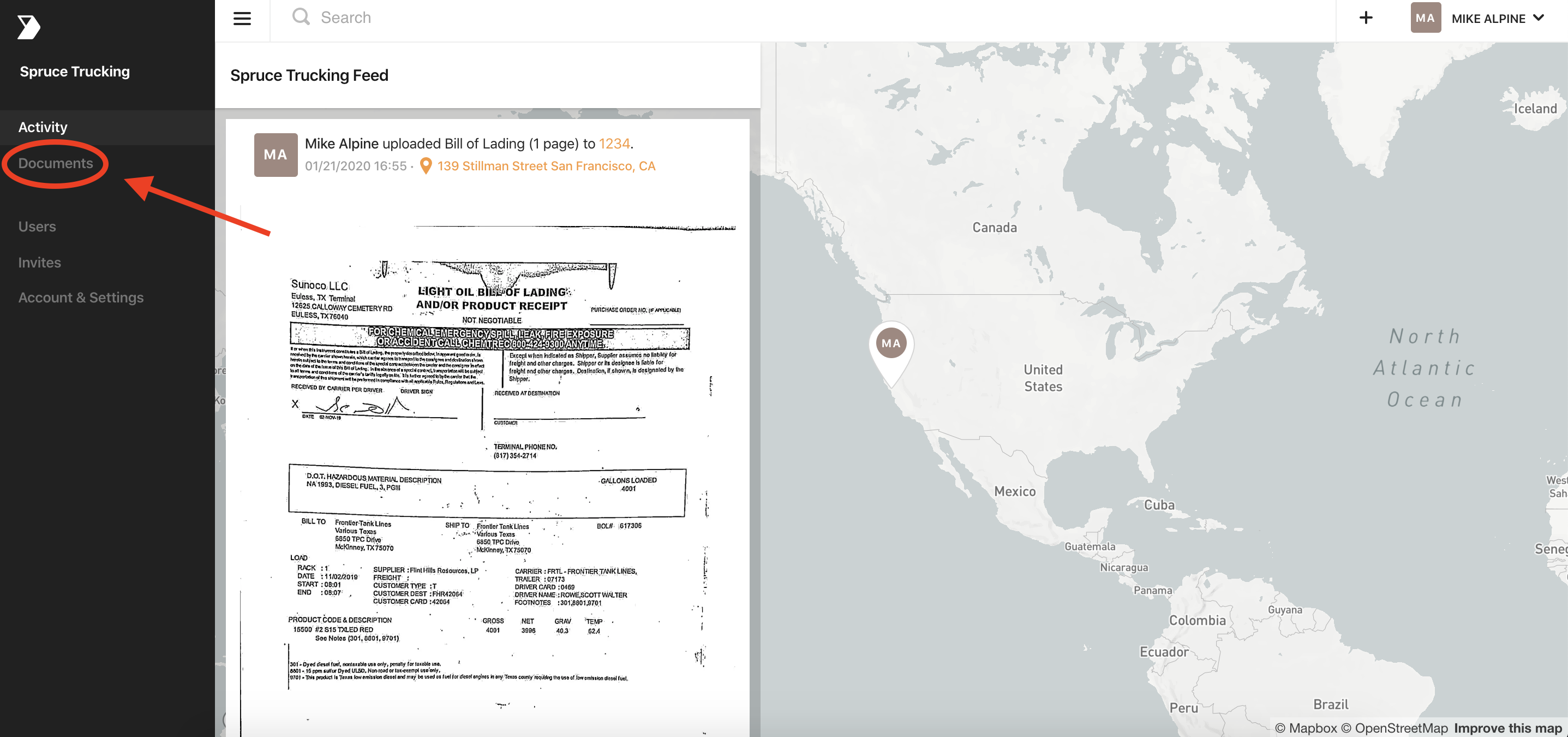 2. Select the first document you want to manage. Then, hold down the "Shift" button on your keyboard and select the last document you'd like to select. This will select all the documents from the first selected document to the second selected document.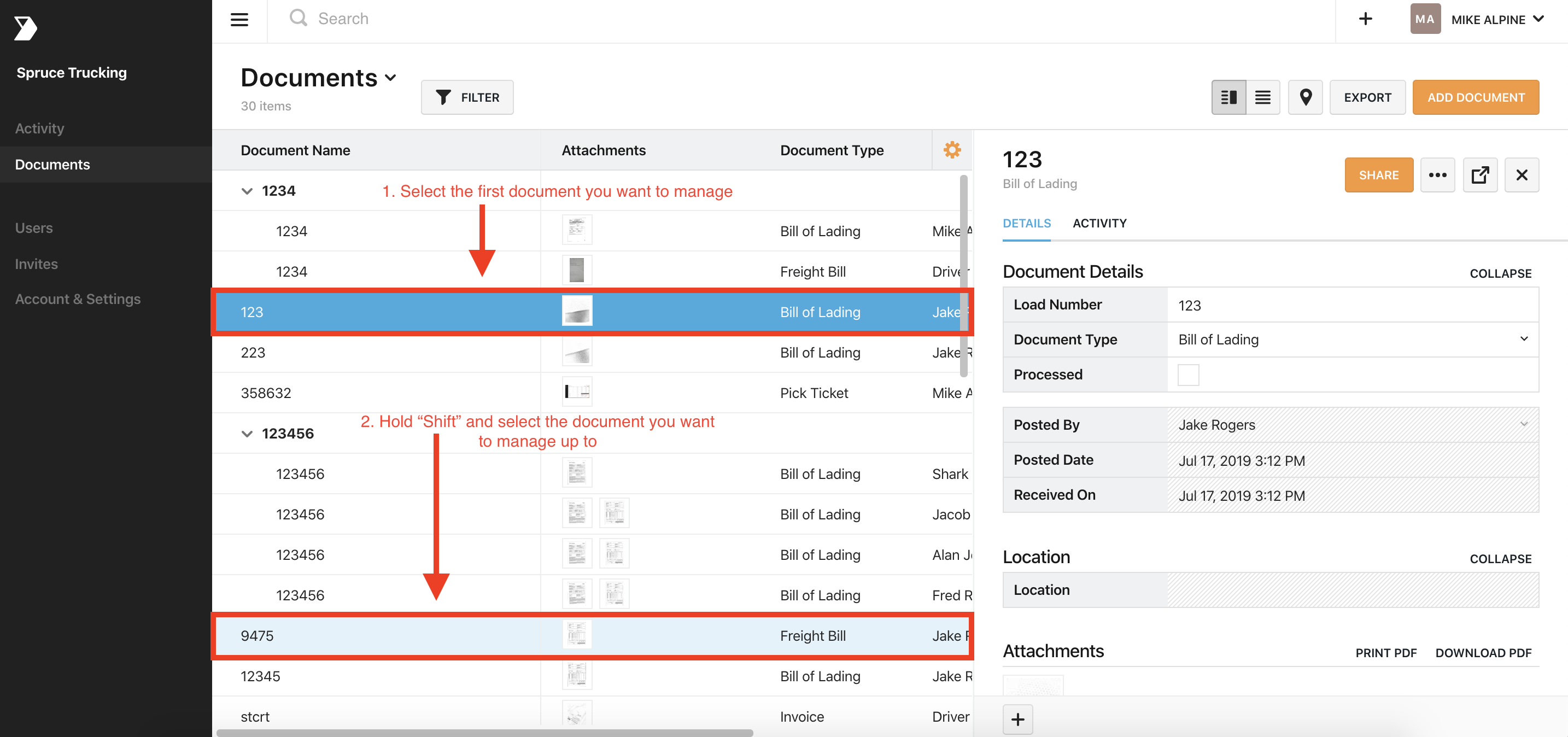 3. You can also choose which documents you want to select together by selecting the first document and then holding "command" on a Mac keyboard or "Ctrl" on a PC keyboard to specifically select the documents you want to manage.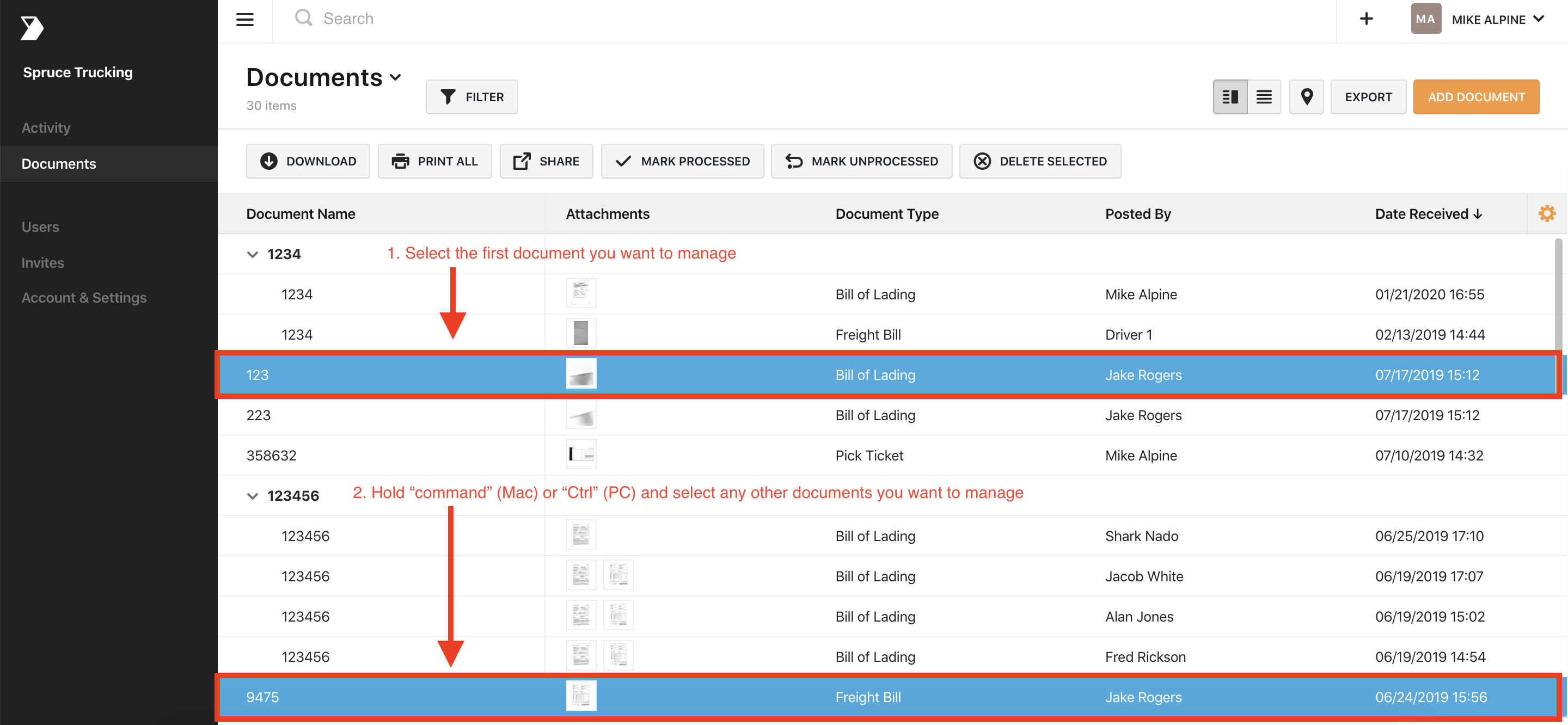 4. Once multiple documents are selected, a row of buttons will appear above the documents.
Download - To download all selected documents into a zip file
Print All - To print all selected documents. It will open a single PDF document with each selected load as a separate page
Share - To share all selected documents. It will share each selected item as a separate email
Mark Processed - To mark all selected documents as processed
Mark Unprocessed - To mark all selected documents as unprocessed
Delete Selected - To delete all selected documents