Learn how to add a document in the Vector Web Portal by following the below steps:
1. Navigate to the Documents tab.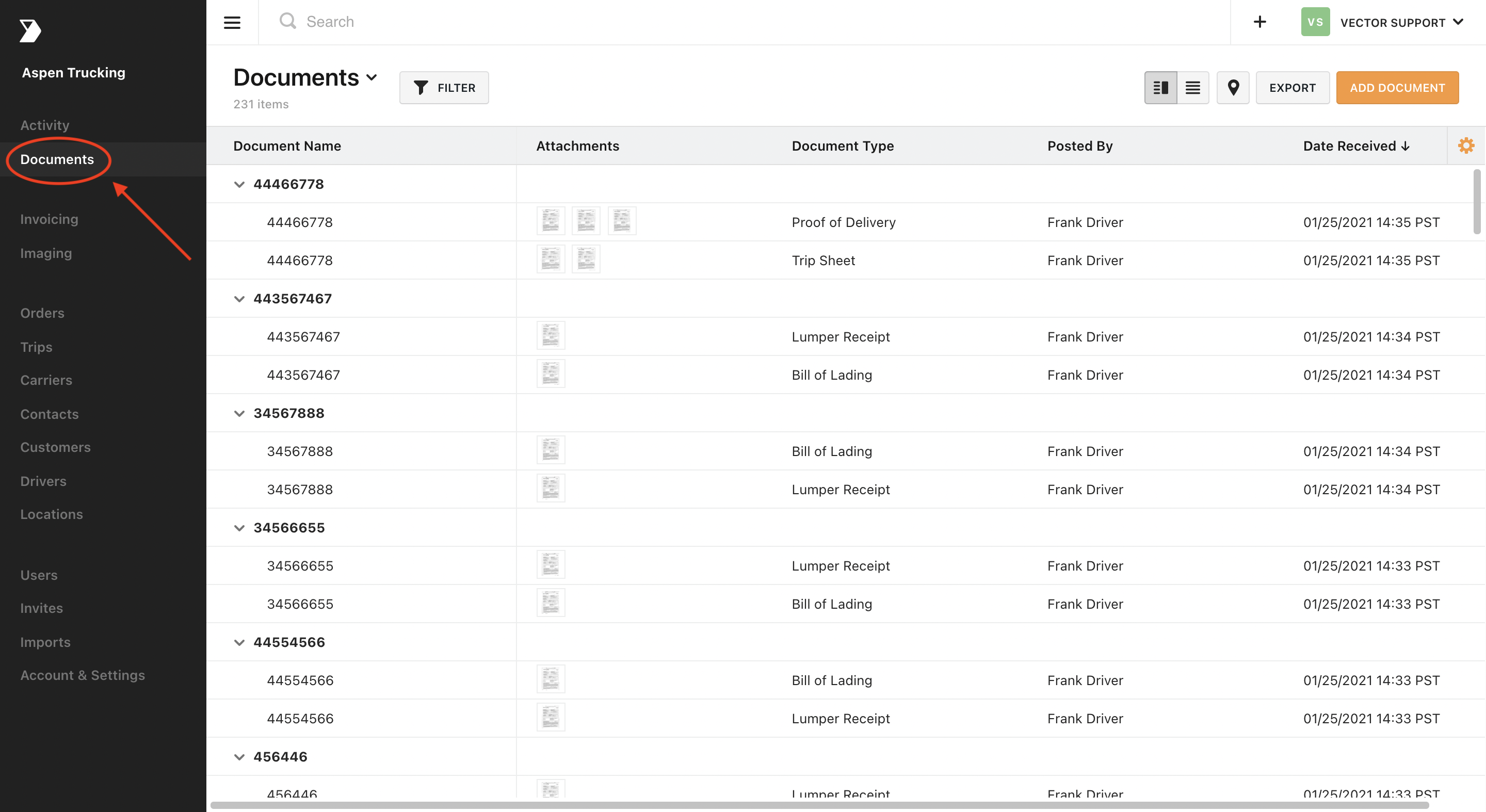 2. To add a document, click the orange "ADD DOCUMENT" button on the top-right of the screen.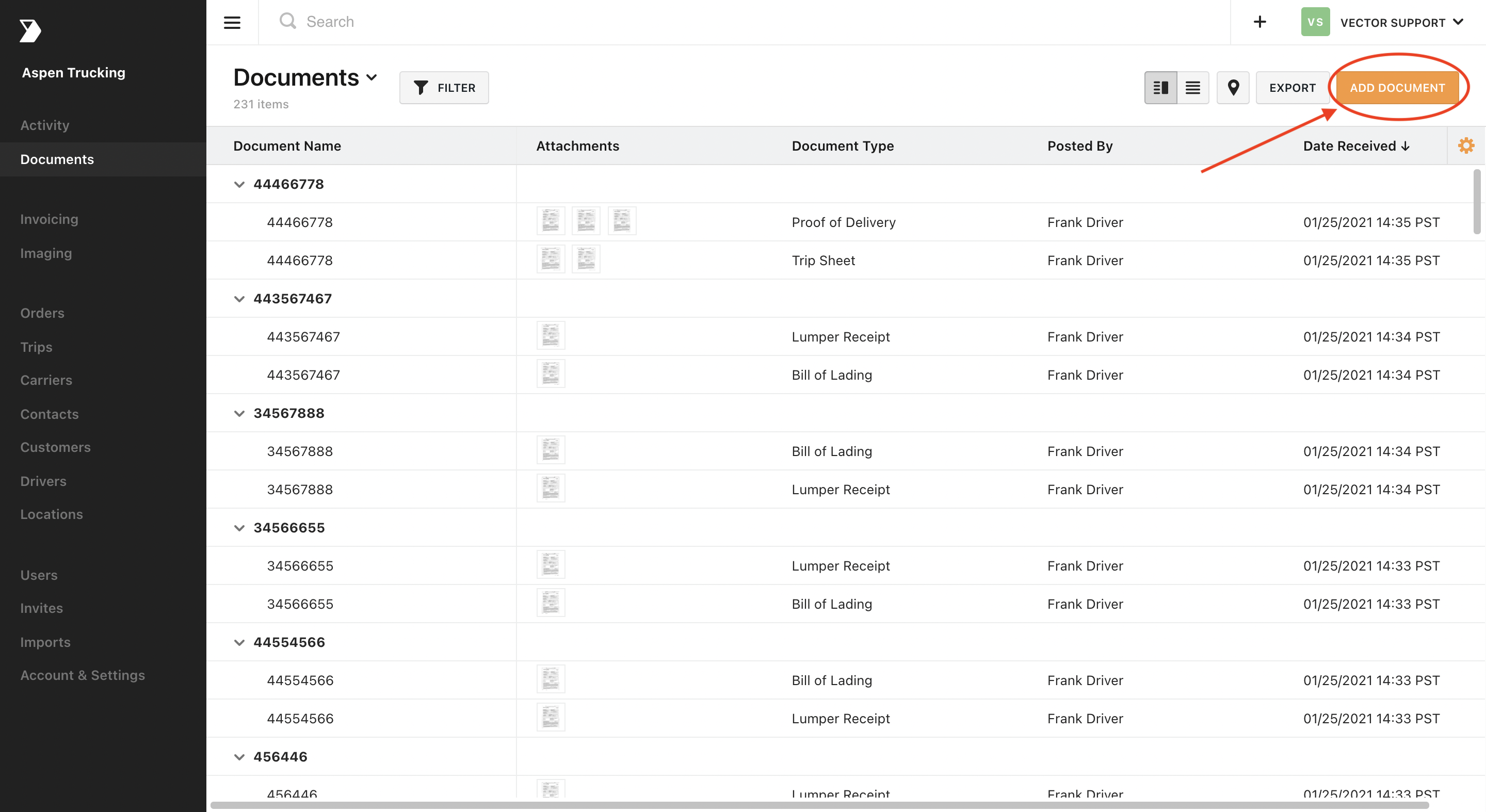 3.
A pop-up box with your firm's document types will appear on the bottom-right of the screen. Select a document type. For example, Proof of Delivery.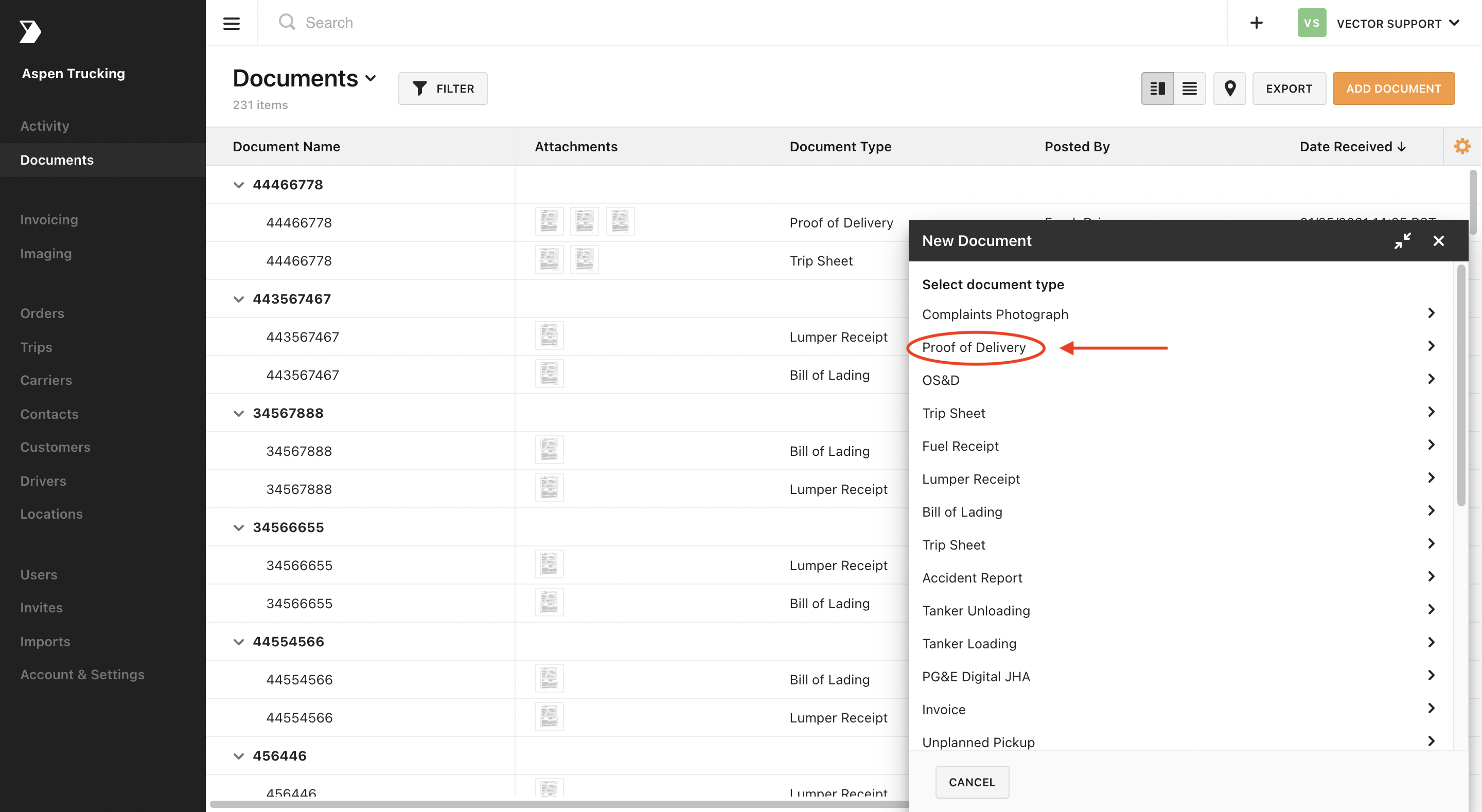 4. Once your document type is selected, you will then be prompted to enter in a load number and upload attachments. Recipients is optional. Click "DONE" when finished to upload your documents.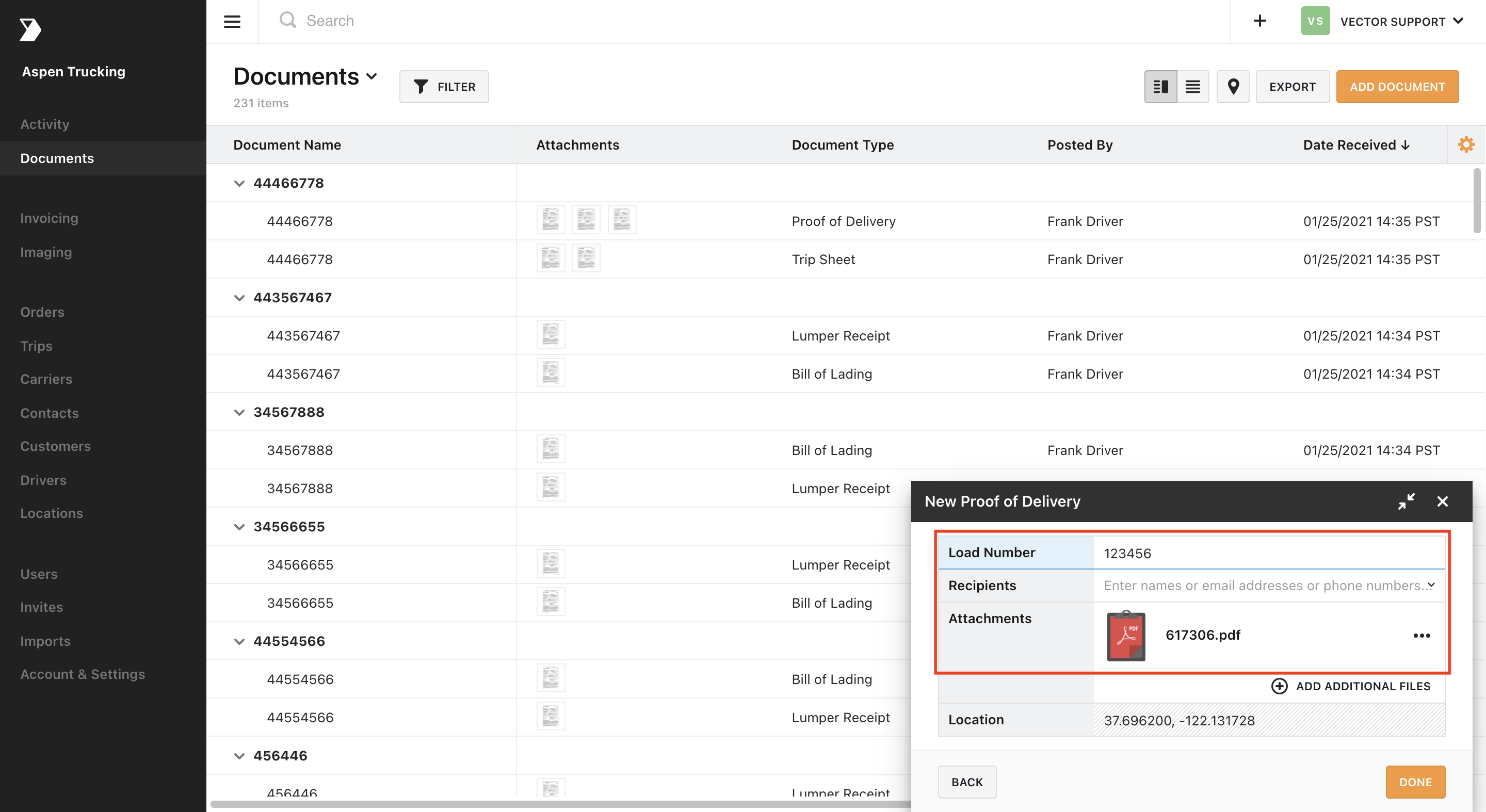 At the top of the Document tab, the document just uploaded will appear.