Duplicate profiles may occur when drivers or back office staff register accounts at different times, under different contact credentials.
In order to keep your Users table organized, Admins have the ability to merge user profiles. Here's how:
1. Identify the duplicate user profiles you wish to merge.

2. Click on the user profile you would like to keep and then click the MERGE button at the top of the pop up screen.

3. Once you see a Merge Users popup, you will want to search for the duplicate user profile you want to discard by typing in the first and last name tied to that user profile.

4. Click the duplicate user profile from the dropdown and make sure to carefully review the information. Confirm which user profile you want to Keep and which you want to Discard.
IMPORTANT NOTES:
If you are merging an SSO (single sign on) account, be sure to Keep the SSO option and Discard the other with the email or phone.
The merge action cannot be undone. If you need assistance merging accounts, please reach out to our Support Team to assist.
5. Once you confirm details, click the MERGE button.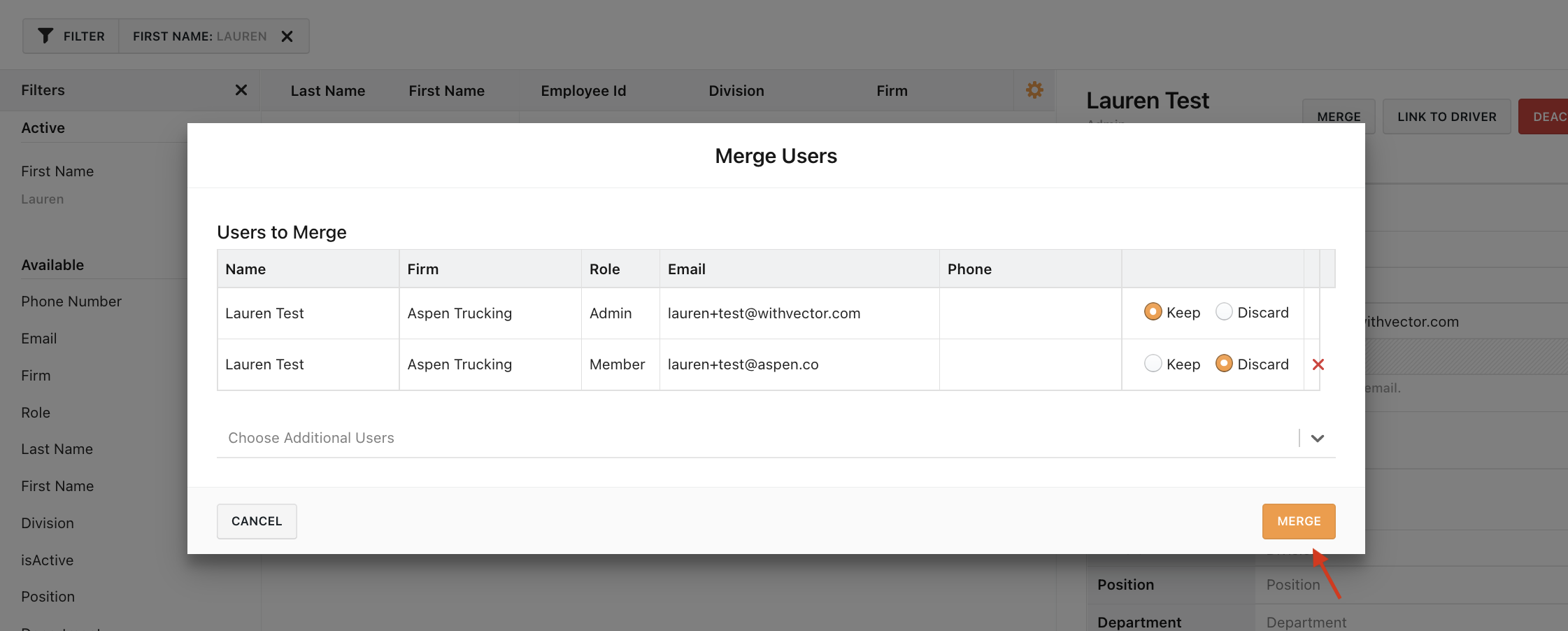 6. Once the merging task is complete, refresh your browser page to see the changes. Review the user profile and clean up any unwanted contact information that may have merged. If you make any changes to the user profile, be sure to press SAVE.