If you have purchased the TMS-Integrated app add-on Vector offers, you will need to configure your fleet's account accordingly. Once Vector verifies the integration to your TMS is live, users set-up in Vector need to be linked to the corresponding driver in your TMS system. This step is necessary to display the correct load information assigned to a driver in their mobile app. Linking drivers can be done quickly and easily by any fleet's Admin user in the Vector Web Portal by following the steps below.
Please note: A driver profile will need to have already been created in Vector. If the driver you need to link is not listed in the Users tab yet, follow the steps here to set up a new driver.
How to Link Driver
1. Log into your Admin account on the Web Portal. Navigate to the "Users" tab along the left-hand side.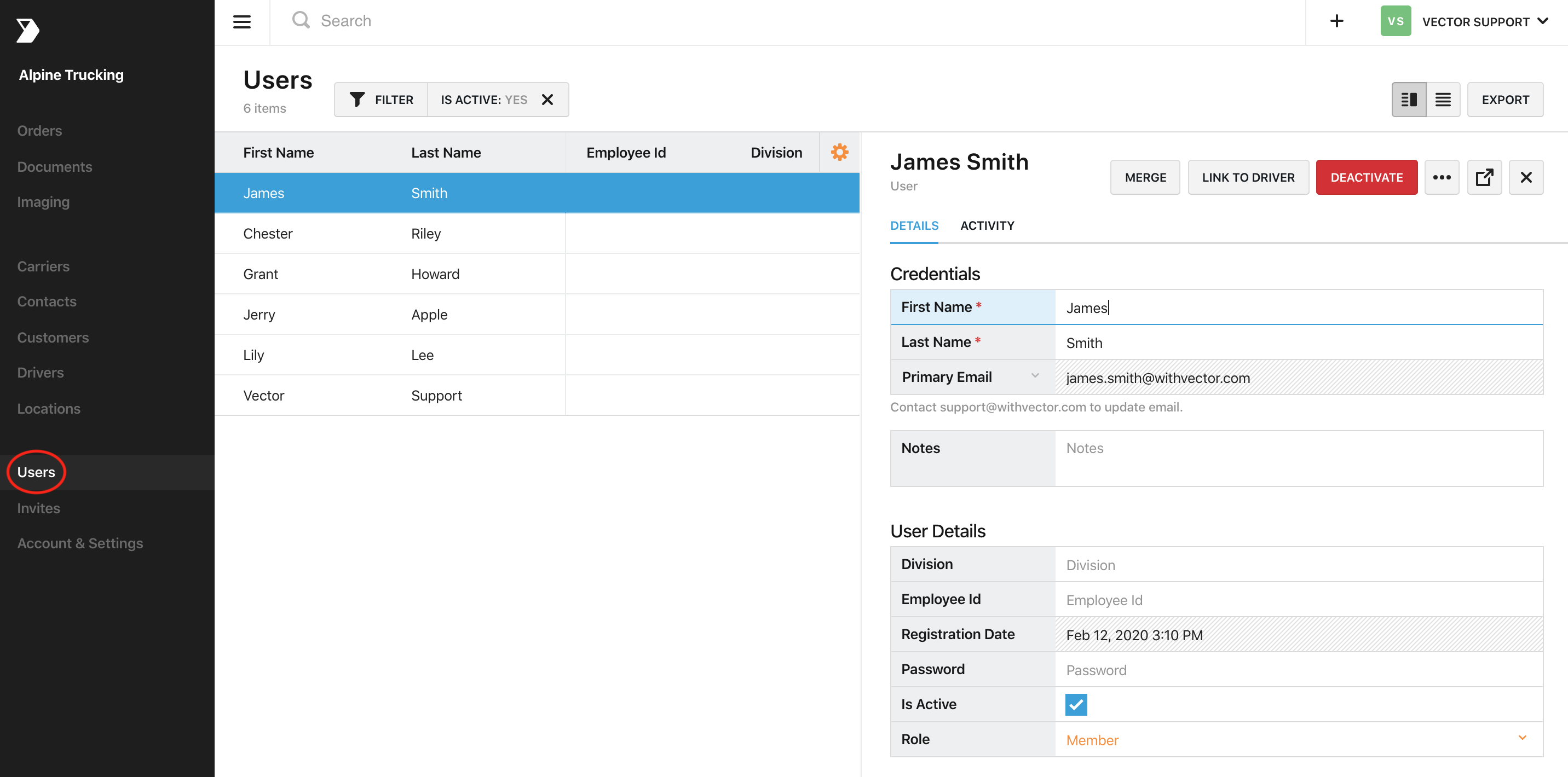 2. Select the driver name that needs to be linked. On the right-hand panel that appears, click the "LINK TO DRIVER" button. If the driver has already been linked, you'll see the button says "UNLINK DRIVER".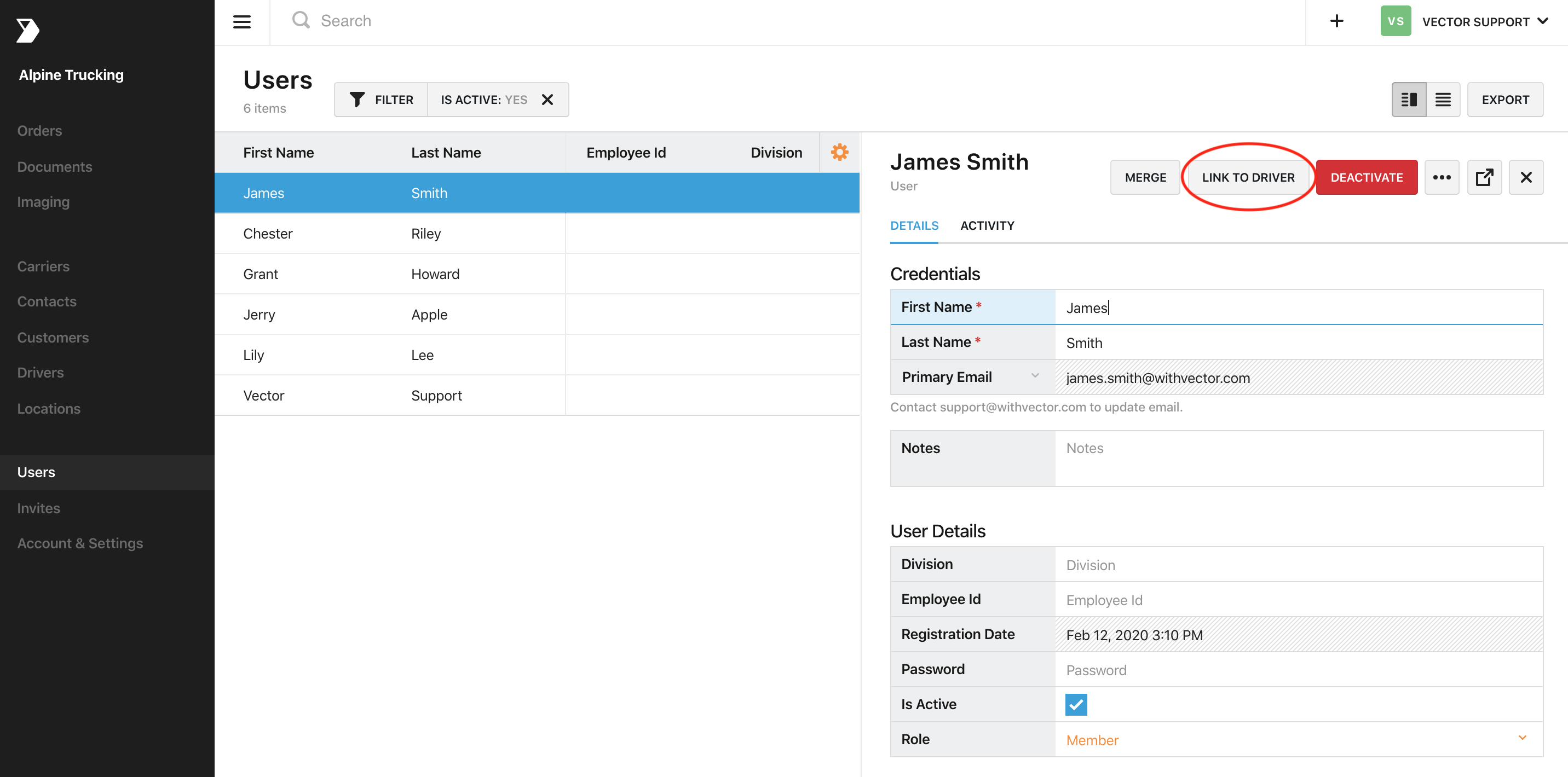 3. In the popup that appears, start typing the driver's name and select the correct full name from the dropdown menu. This list of drivers is pulled from your TMS and updates in real-time.

4. Once you have selected the driver that you want to link profiles for, hit the orange "LINK" button in the bottom right corner of the popup.

5. Once the driver has been linked, you will see it within that driver's panel.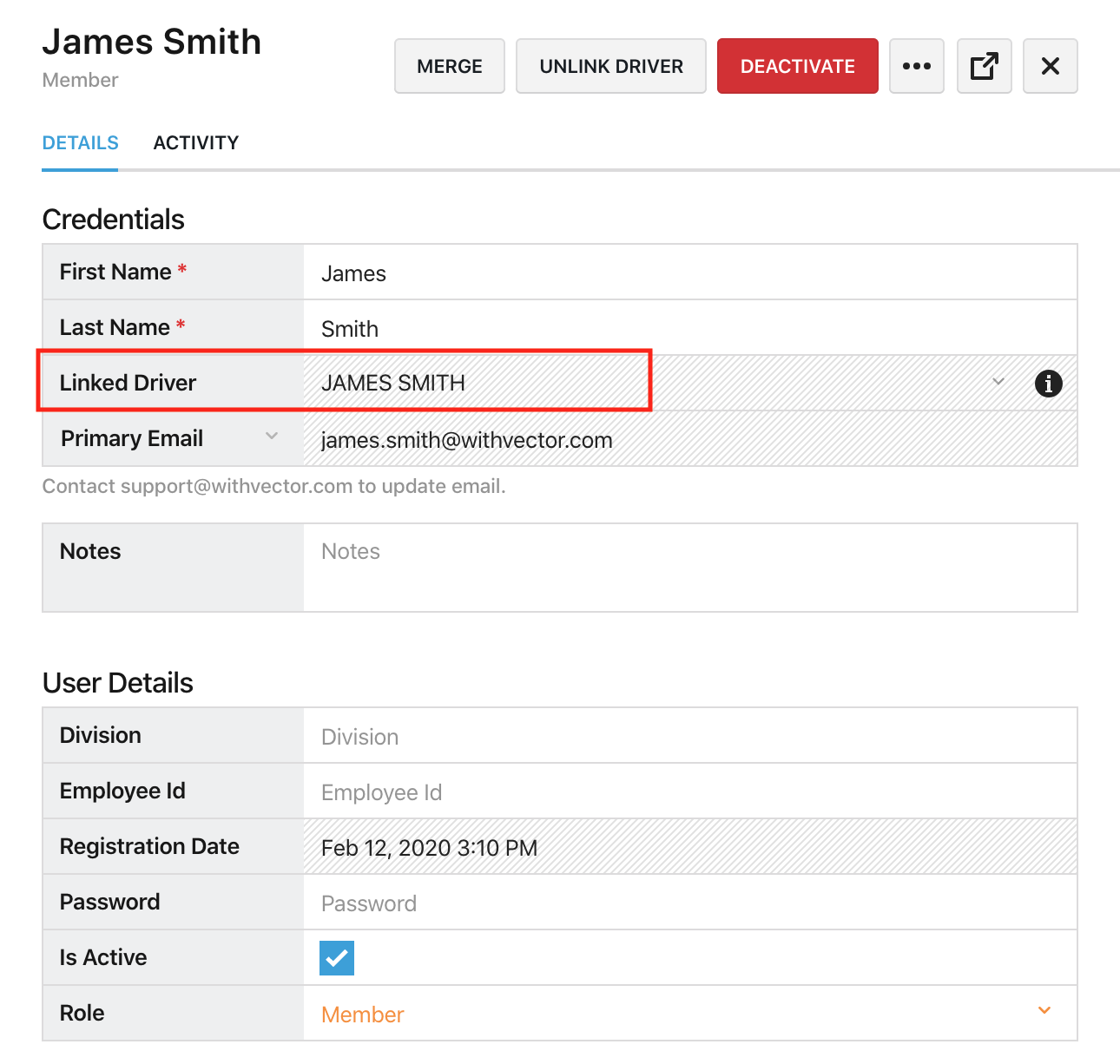 How to Unlink Driver
1. If you want to unlink the driver at any time, go into the driver's profile and click "UNLINK DRIVER".