If you do not yet have an account with Vector, please accept your fleet's invitation to join.

If you already have a Vector account and need help resetting your password, please follow the steps below:


1.) On app.withvector.com/sign-in, enter the mobile number or email associated with your Vector account. Then, click NEXT.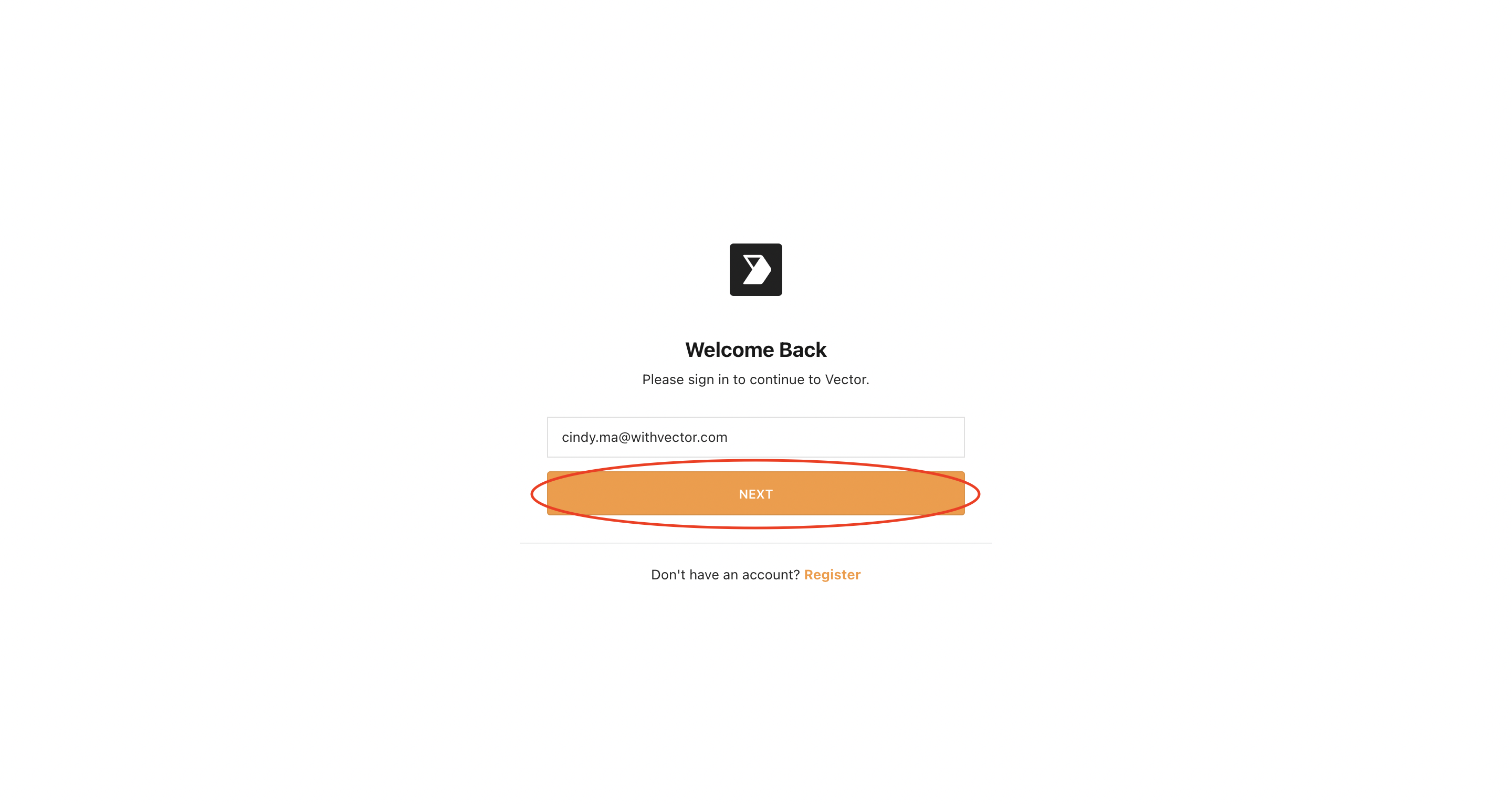 2.) Click on FORGOT IT?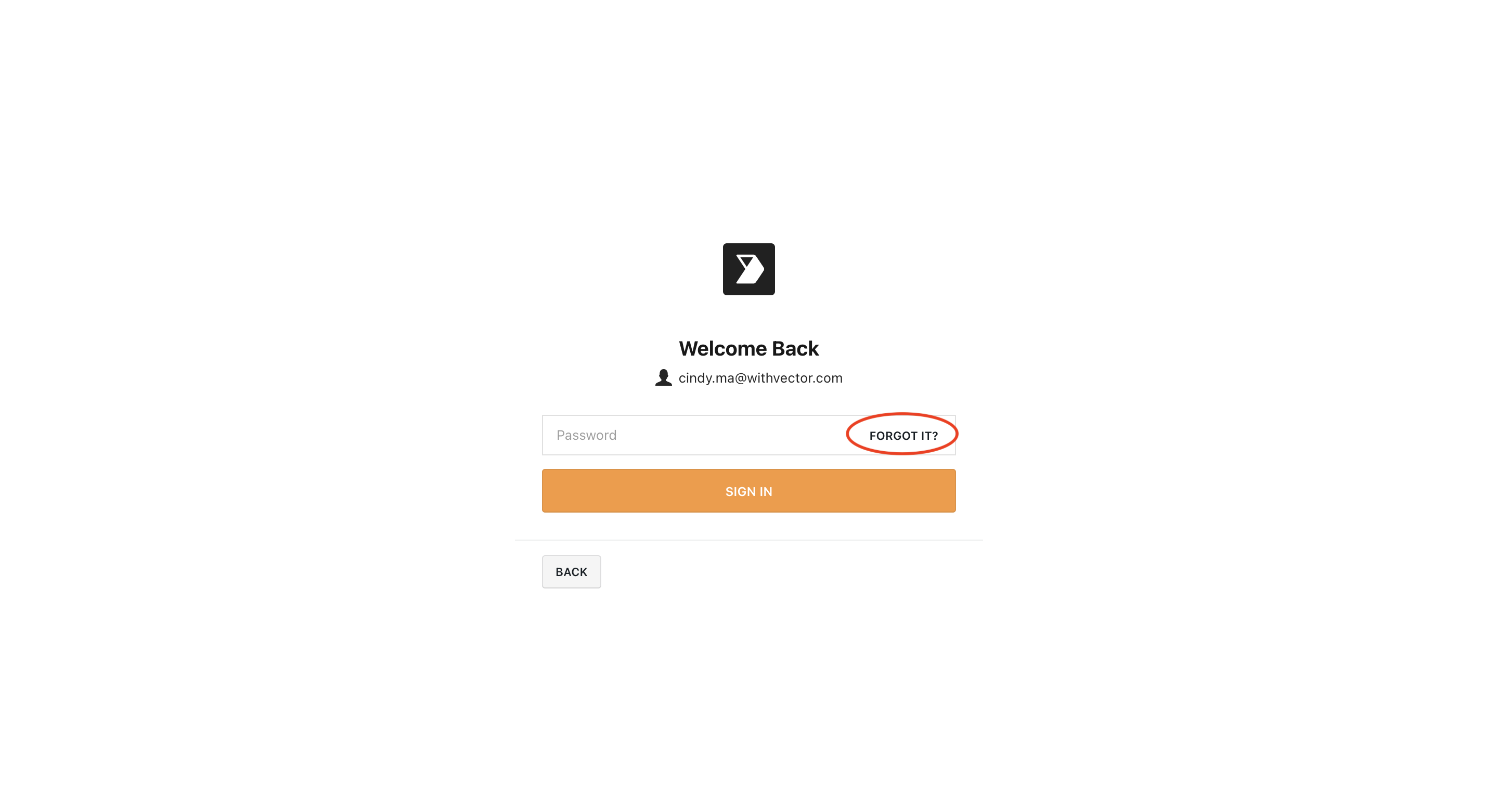 3.) Click SEND INSTRUCTIONS.