Once documents and images have been ingested into Vector's Imaging Module and have been indexed (either manually or automatically), they will need to be published to complete the process.
Documents that have a status of Queued are not be able to be published. Documents must have a status of "Indexed".
This article shows you how to set up auto-publishing of indexed documents. This feature enables Indexed documents to automatically be published into the Documents tab.
If you do not wish to use this feature and instead manually publish your indexed documents, you can learn how to do so here.
Set Up Auto-Publish of Indexed Documents
1. Navigate to the Account & Setting tab. Select Imaging Settings under the Imaging grouping.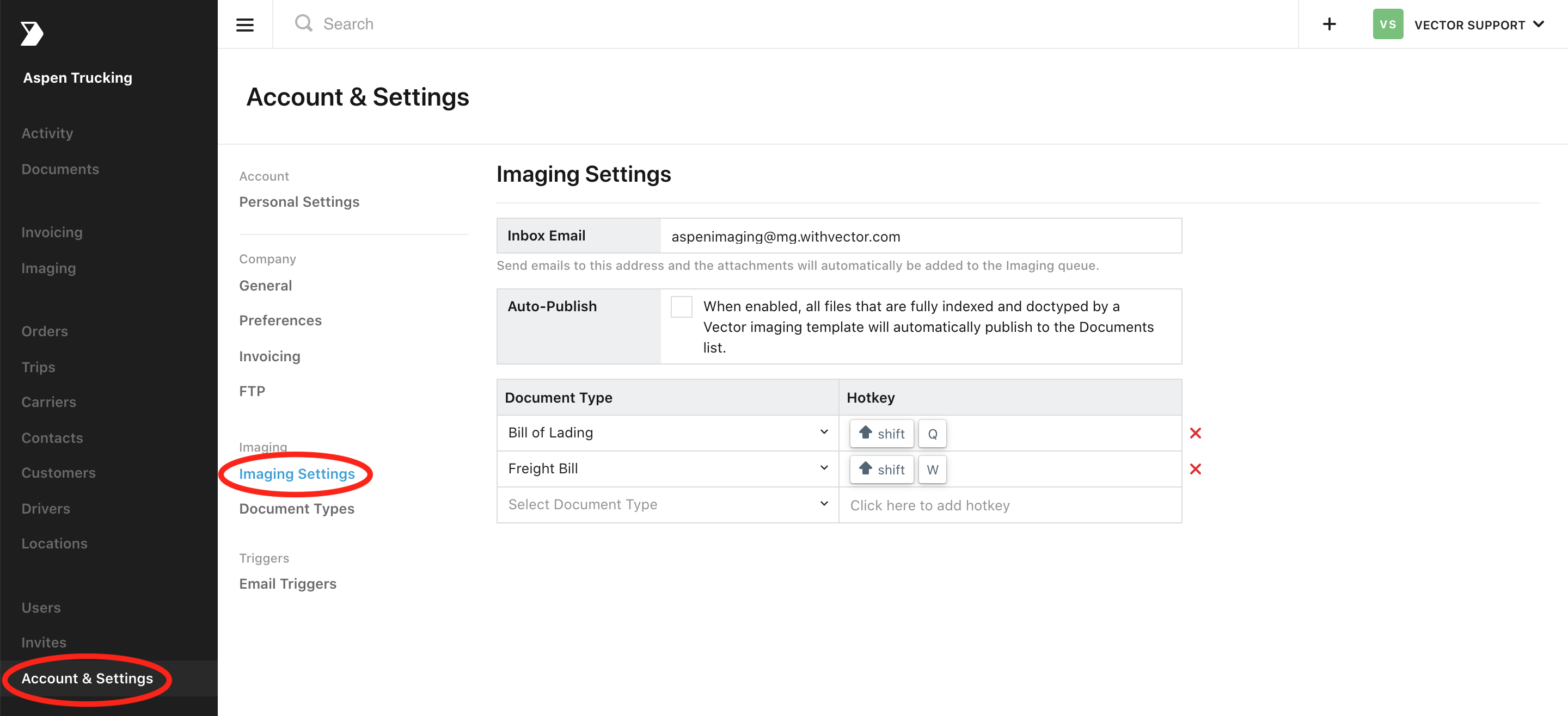 2. Enable Auto-Publish. Be sure to also click SAVE in the bottom right corner for your changes to take effect.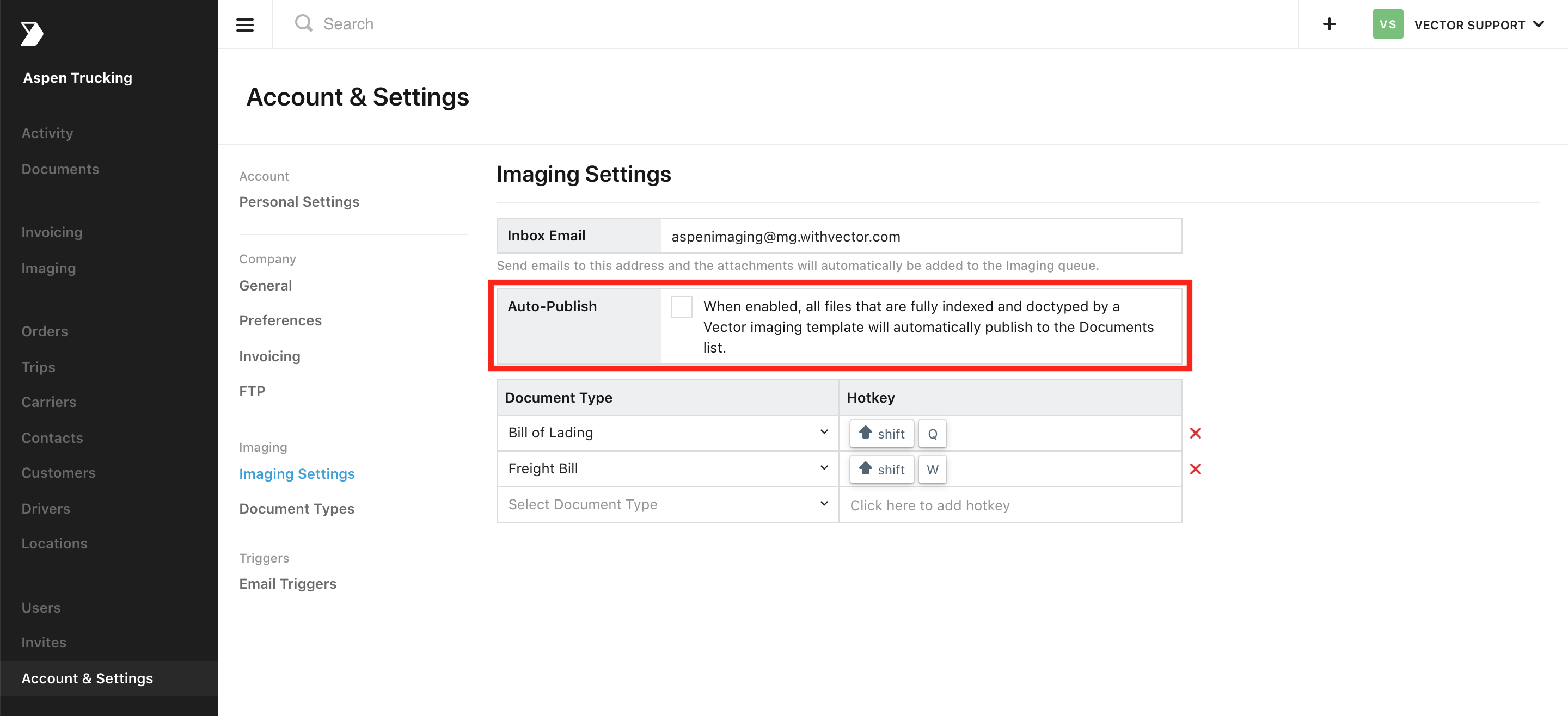 The feature can be disabled at anytime by returning back to this settings screen.