Save time when manually indexing documents and images by configuring Document Type hotkeys.
Set-Up Imaging Hotkeys
1. Navigate to the Account & Setting tab on the Vector Web Portal. Select Imaging Settings under the Imaging grouping.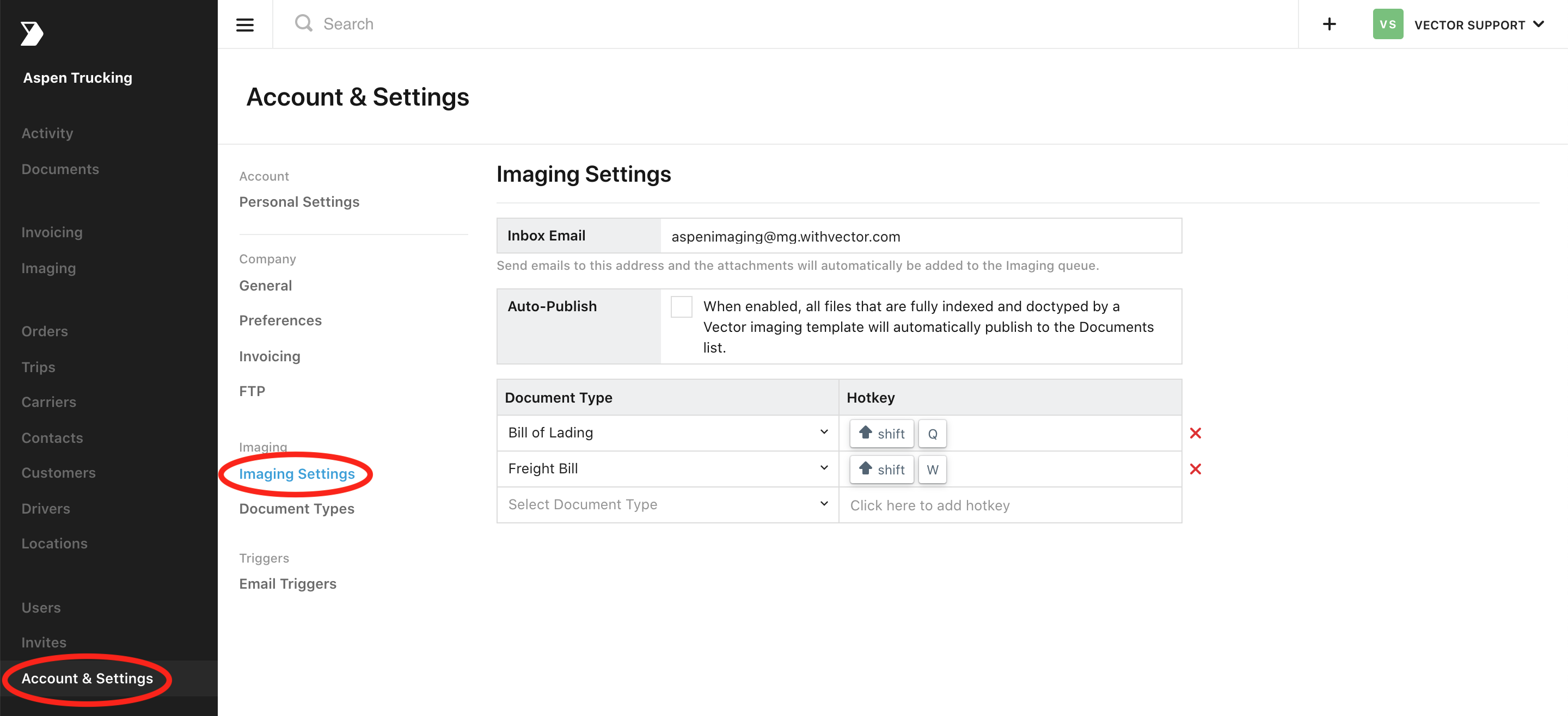 2. At the bottom of Imaging Settings, you can set your custom imaging hotkeys by selecting a document type and matching it to your shortcut of choice. Record the hot key by clicking into the field and preforming the action on your keyboard. It will save your selection automatically.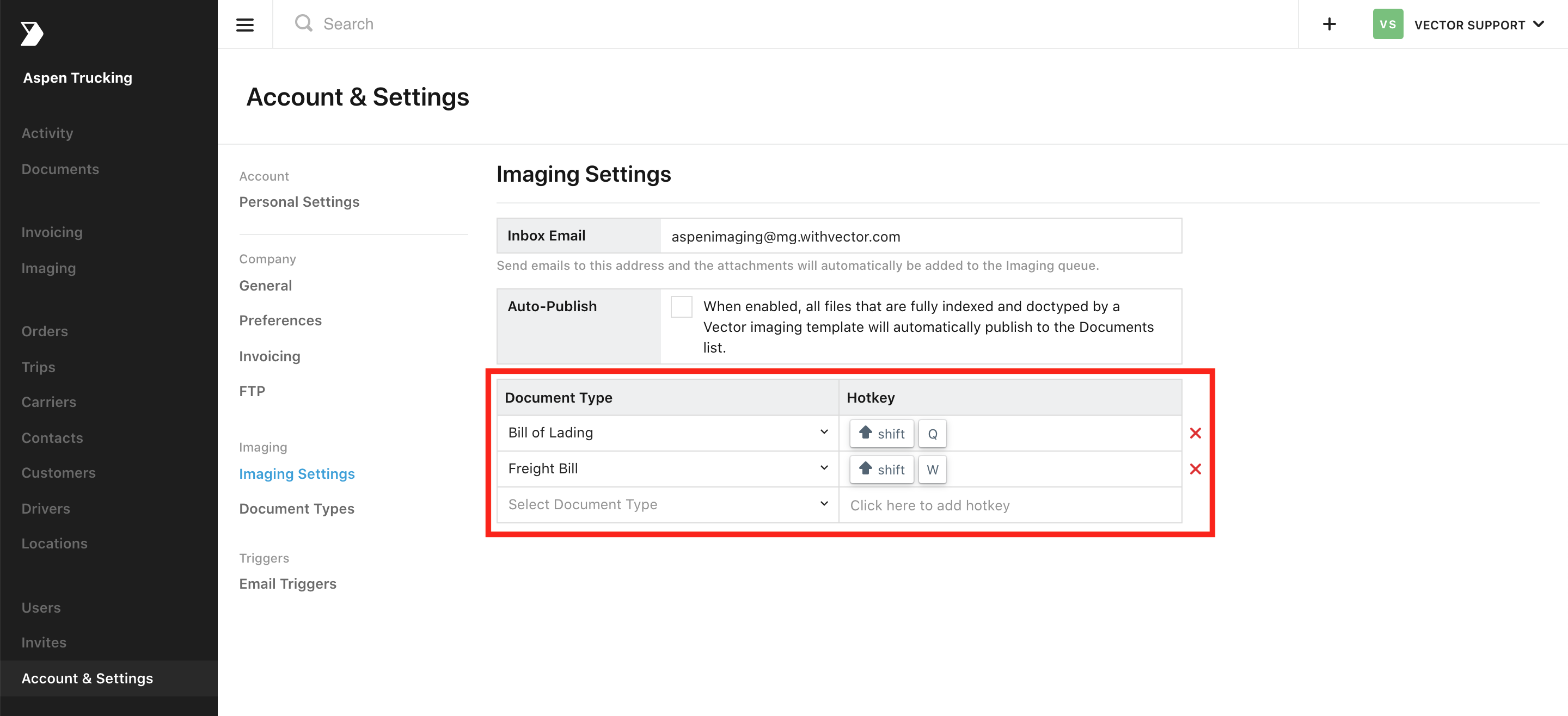 3. Click SAVE to make sure your changes to the hotkeys are saved.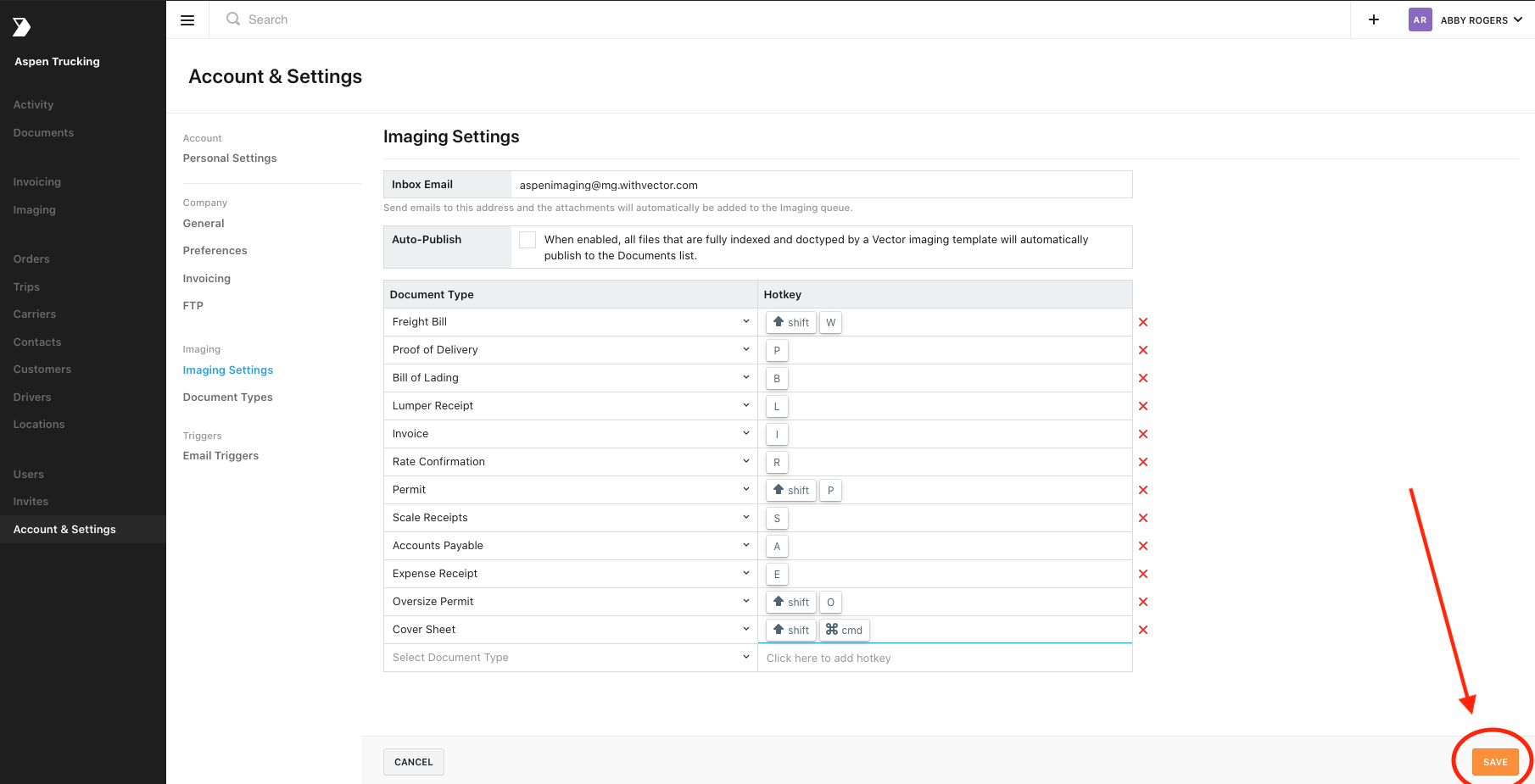 TIP: Forgot what your hotkeys are while indexing? While viewing a Queued document within imaging, click the ? key on your keyboard and a popup will appear with a breakdown of all shortcuts and hotkeys available.