Documents can be shared from the Vector App. They are shared via email with a PDF version of the document attached.
Learn how to share a document by following these steps below:
1. From the home screen of your app where it lists your past document submissions, click on the load/trip number of the upload you'd like to share.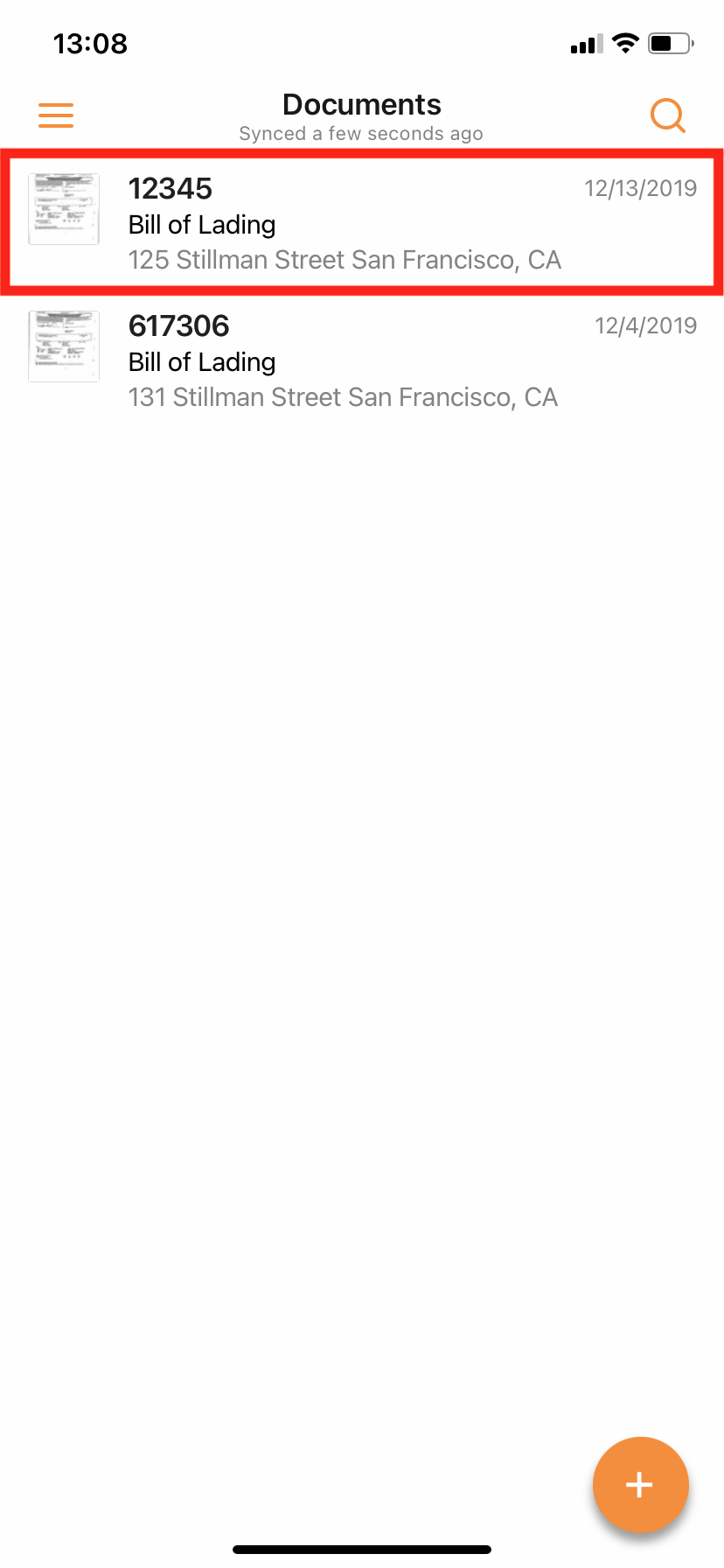 2. Tap on the Recipients tab in the middle.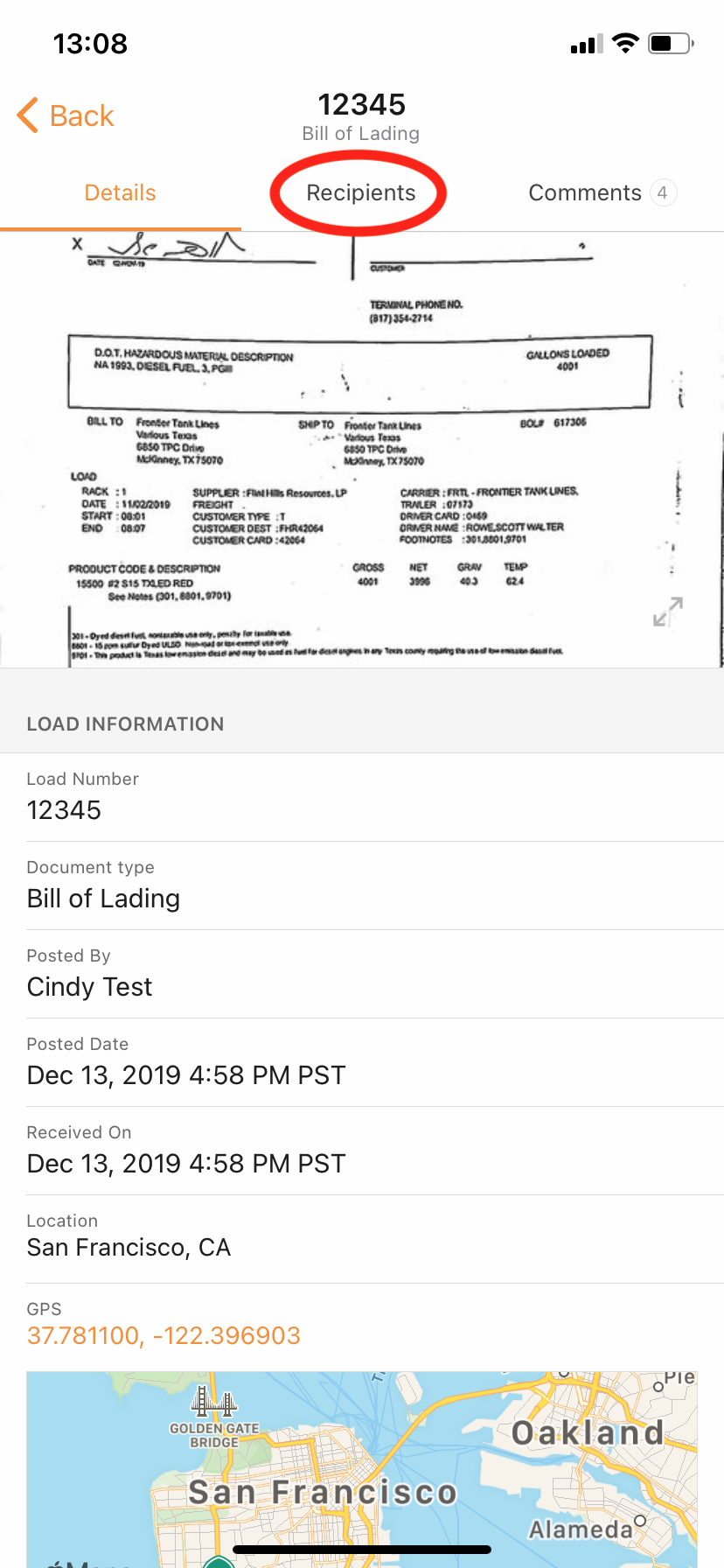 3. Press Add Recipients.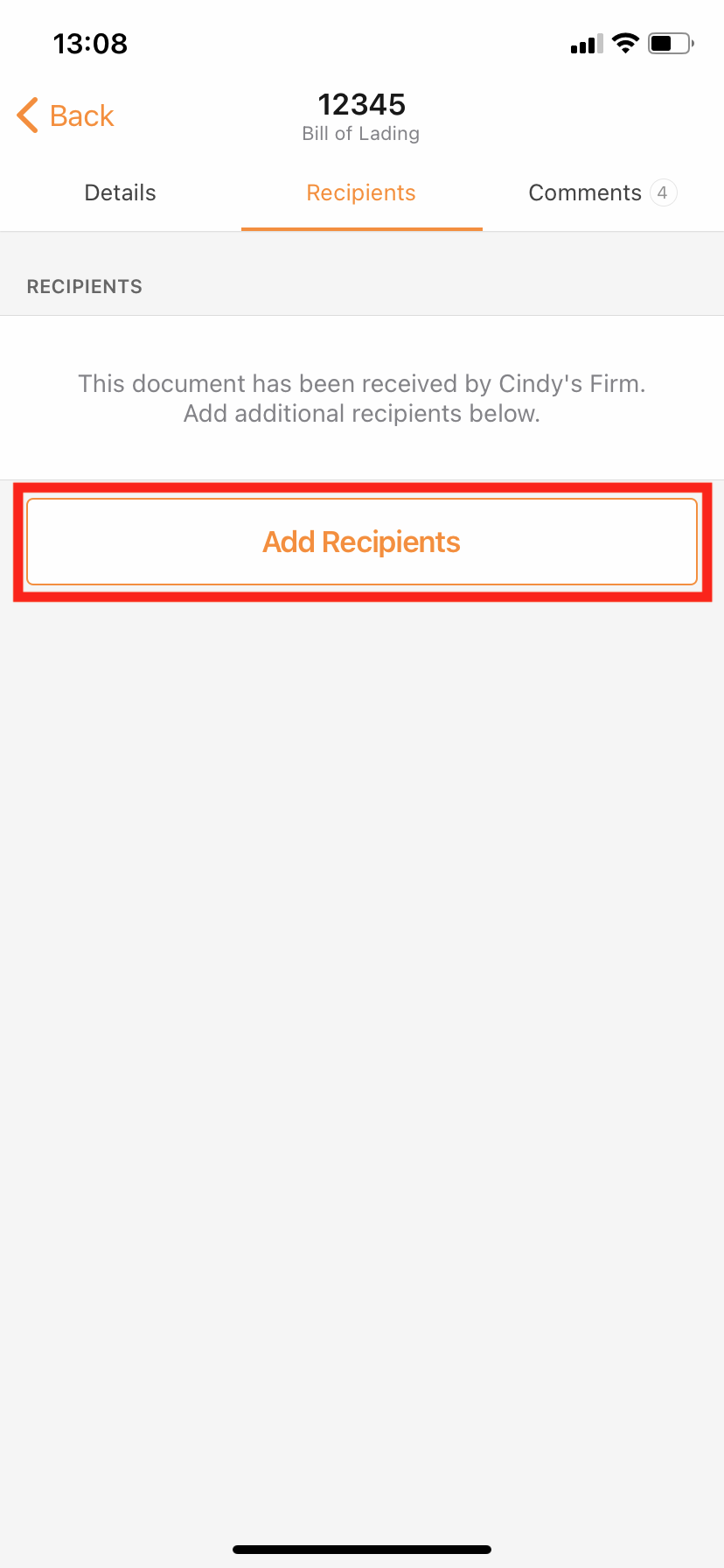 4. Type in the email address or phone number of your recipient. When done, hit Enter / Return on your keypad or select the email or phone number from the drop-down list to select the email address or phone number.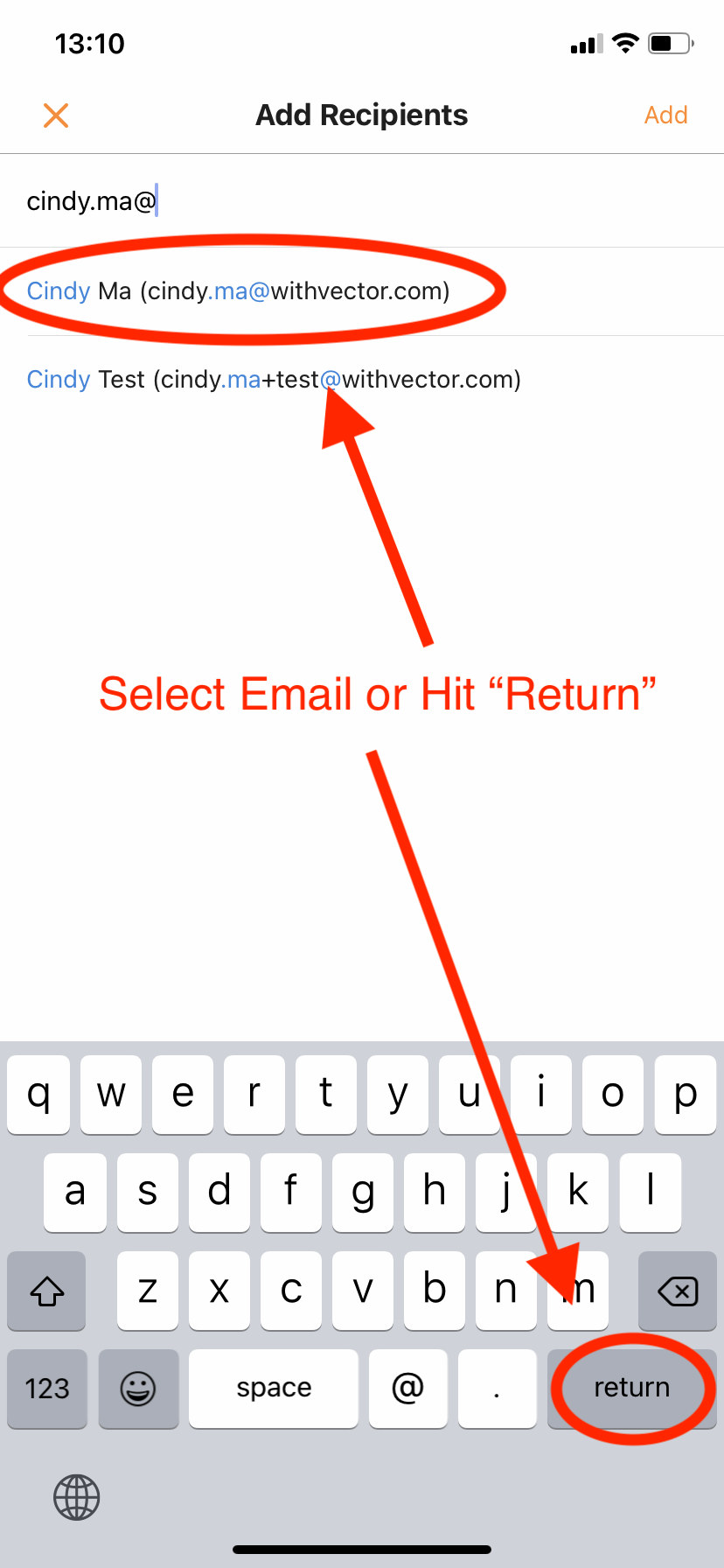 5. Once selected, the email address or phone number will turn orange. Click Add on the top right to add recipients.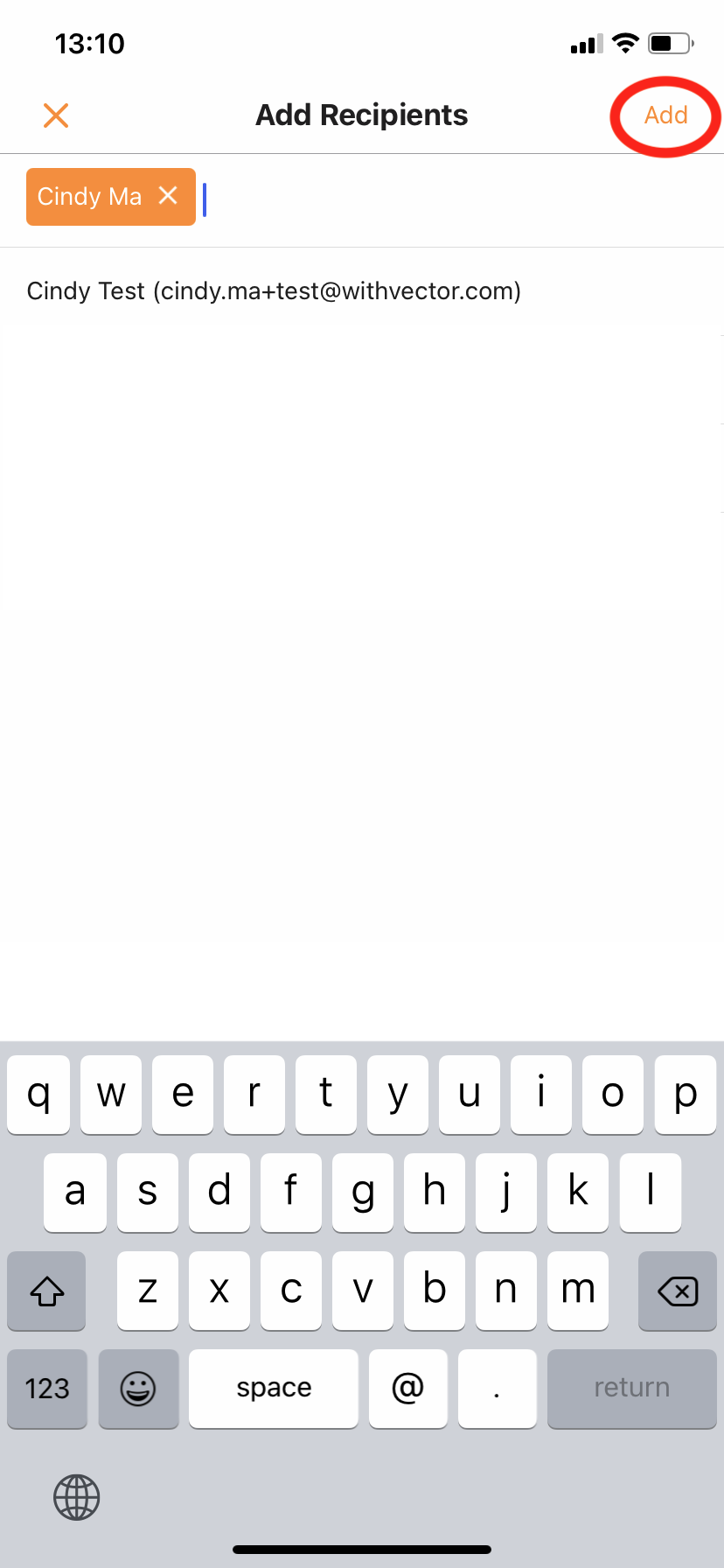 Now, when you view the Recipients tab, you can see the recipients that you have shared the document with. You can always return to the Recipients tab to add additional recipients.