Rendition Billing is a module in the Vector system that attaches delivery documents, like Bills of Lading or Proof of Deliveries, against Invoices to then send to your customers. Delivery documents are collected through Vector's mobile app or Imaging module. The process of collecting delivery documents all the way through invoicing your customers is what we call "Delivery-to-Cash", illustrated here: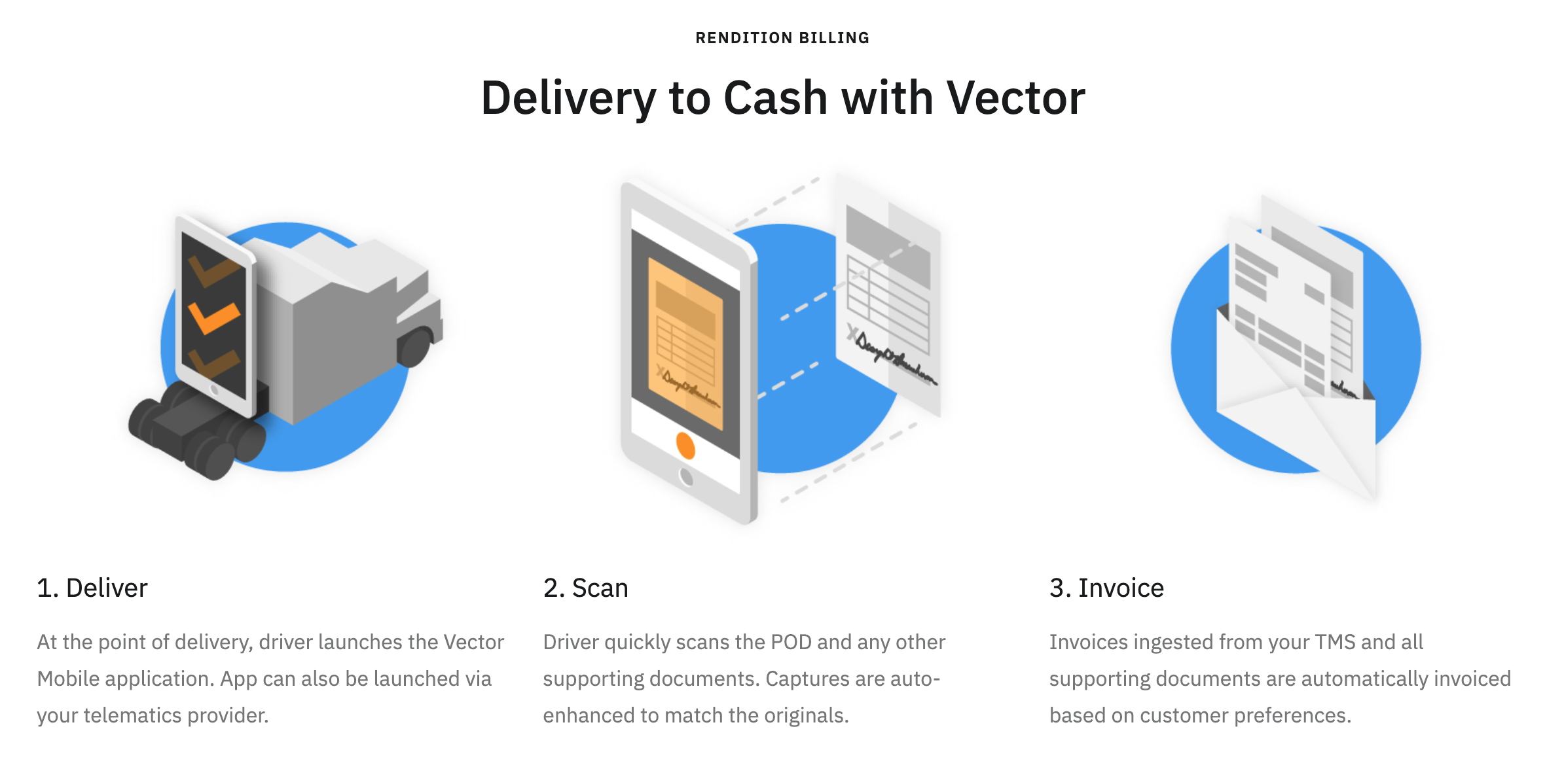 A Master Bill is made up of child invoices and child orders. Instead of sending 30 invoices to a customer, you can send 1 master bill that includes information on all the child invoices and supporting delivery documents. Just like normal invoices, Master Bills are ingested from your TMS and are invoiced based on the customer's preferences (Email, Mail, or EDI).
For example, the below master bill is made up of 30 invoices and 30 orders. The child invoices are never sent. Only the master invoice at the master bill level is sent based on the customer's preferences.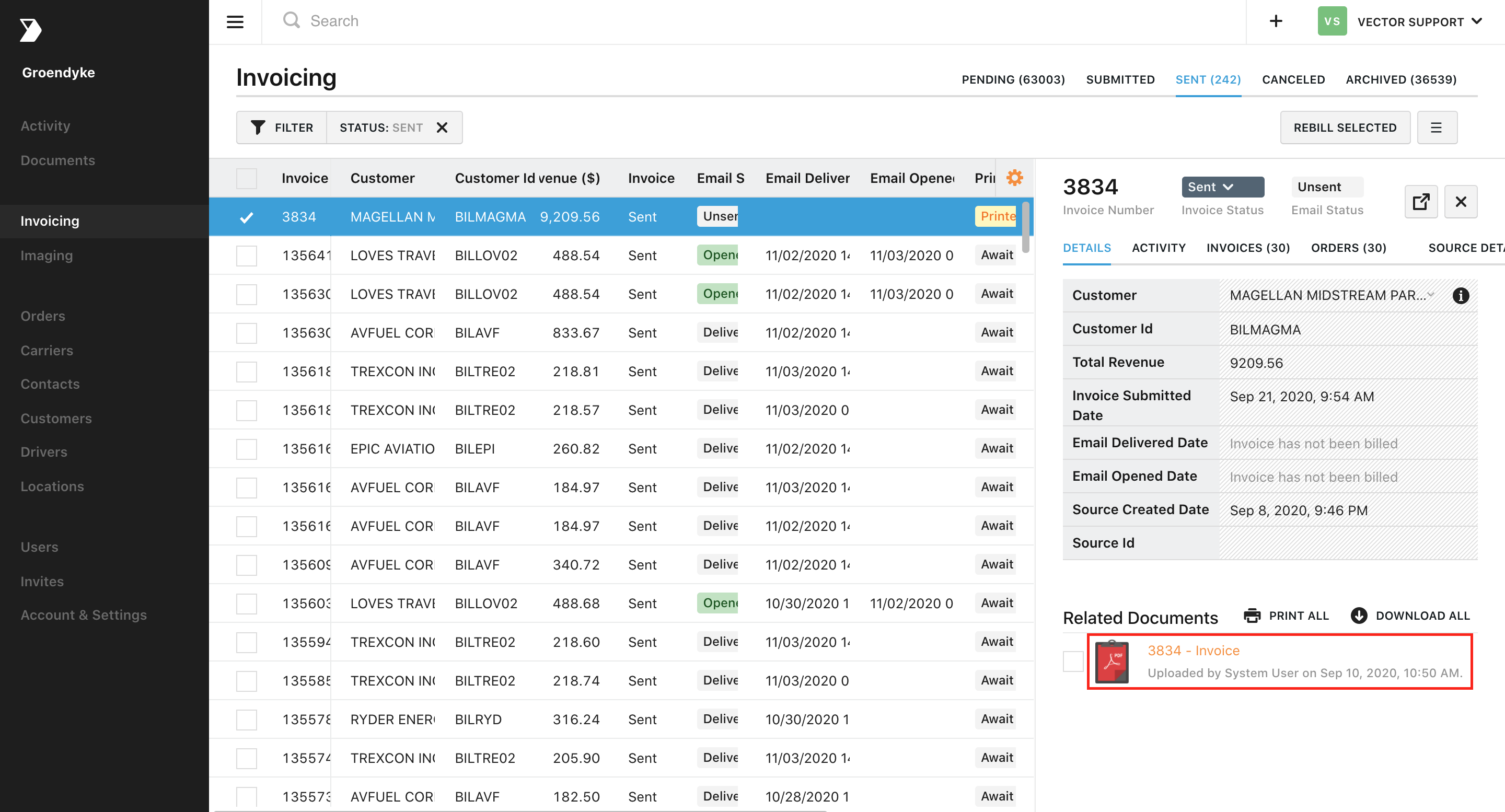 Learn how to invoice customers on Vector: