Rendition Billing is a module in the Vector system that attaches delivery documents, like Bills of Lading or Proof of Deliveries, against Invoices to then send to your customers. Delivery documents are collected through Vector's mobile app or Imaging module. The process of collecting delivery documents all the way through invoicing your customers is what we call "Delivery-to-Cash", illustrated here: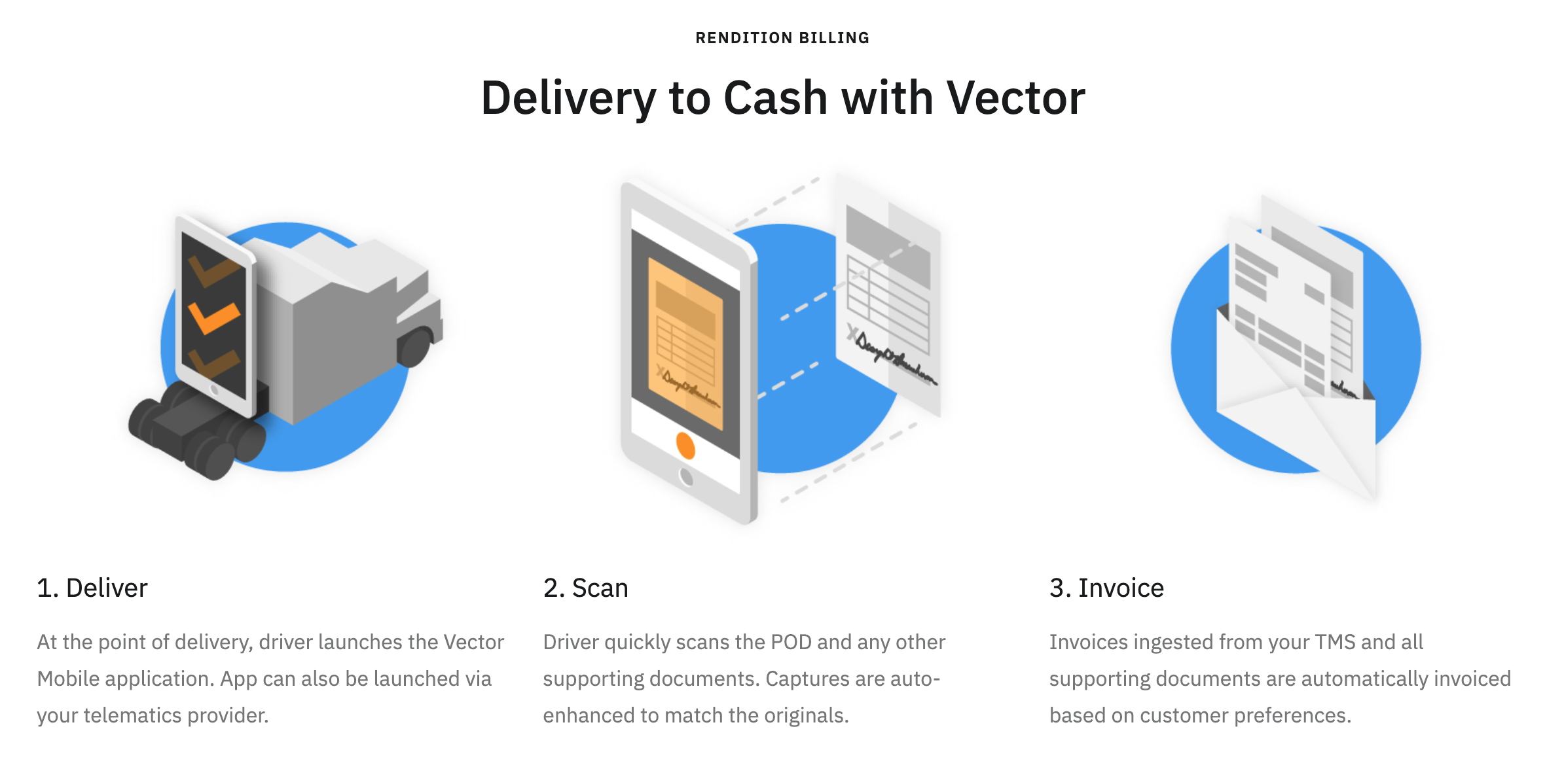 Each customer you invoice needs their own settings configured to dictate how they will be invoiced by the Vector system. These customer preferences need to be set-up on a per customer-basis before you start sending out invoices. Click here to learn how to set a customer's preferences.
This article will show you how to invoice customers via EDI.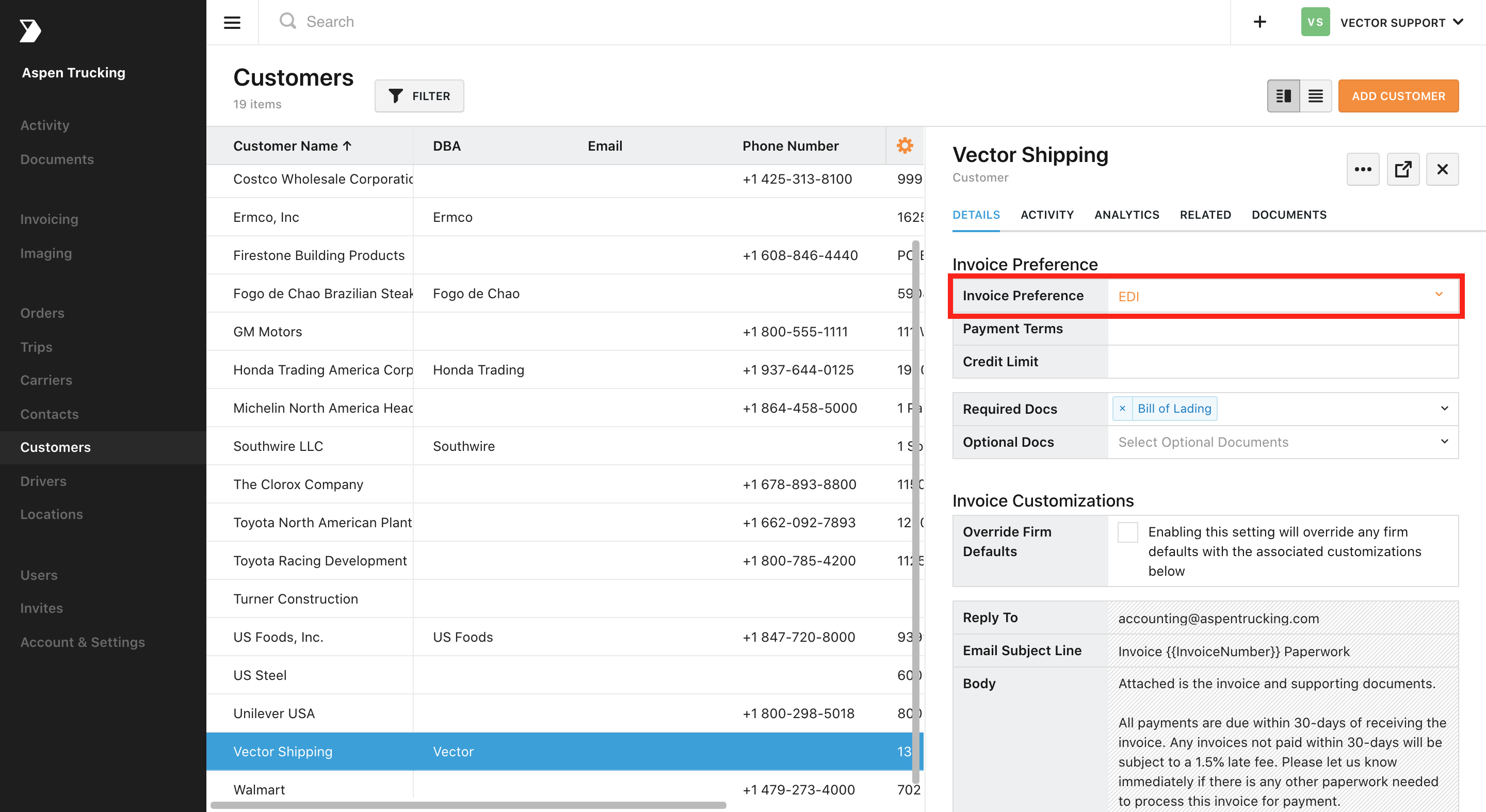 If you set a customer profile to EDI, then the Invoice will automatically move to Archived. The assumption is that EDI Invoices do not get rendition billed through Vector.