Make better sense of the information collected in your Vector system by taking advantage of our custom reporting offerings. Reports can shed light on driver onboarding progress and upload activity to help you more efficiently manage your fleet's operations.
Reports are generated for your fleet and delivered in a CSV/Excel file via email on a daily, weekly, or monthly basis.
Examples of the types of reports Vector can provide you:
Daily Upload Activity
See which drivers submitted documents for the trailing day.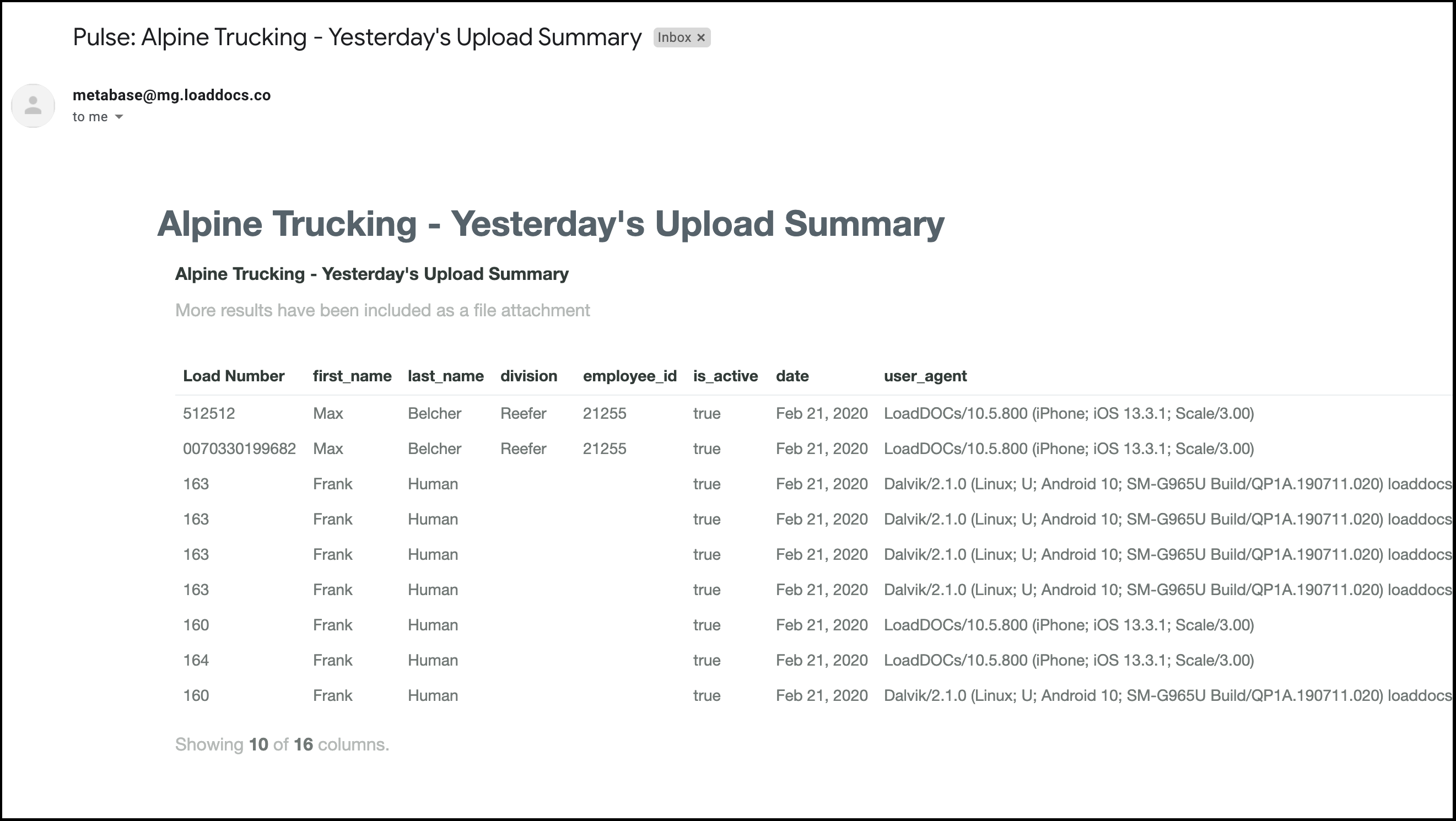 Last Upload per User
Stay on top of your active driver list with a report that shows you the last time a driver uploaded a document. This report also helps new fleets understand which drivers have actually started using the app after set-up and training.
App Version
Help less tech-savvy drivers stay on top of application updates with a report that shows you their current app version.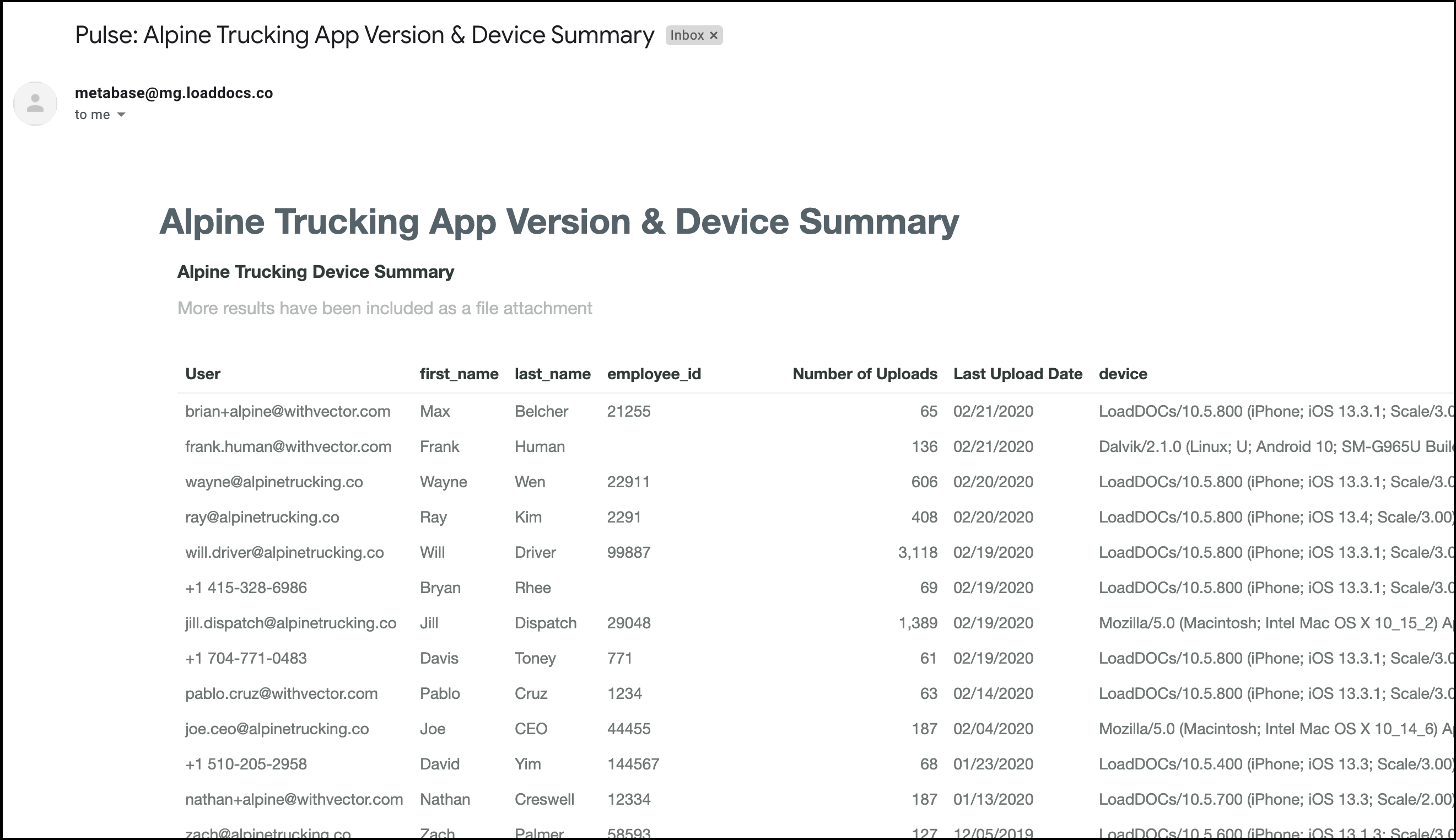 Using Custom Workflows? We can build custom reports that incorporate your workflows to summarize and track trends over time. Used often for forms such as trip sheets, time cards, and eDVIR's.
If you're interested, please reach out directly to your Customer Success Manager, or email support@withvector.com.