Ingest documents into the Vector Imaging Module by sending an email with the document file attached.
The Imaging Email Endpoint is the email address to send to for us to be able to ingest the file.
The brief steps below explain how to set up this email address.
Set Up Imaging Email Endpoint
1. Navigate to the Account & Setting tab. Select Imaging Settings under the Imaging grouping.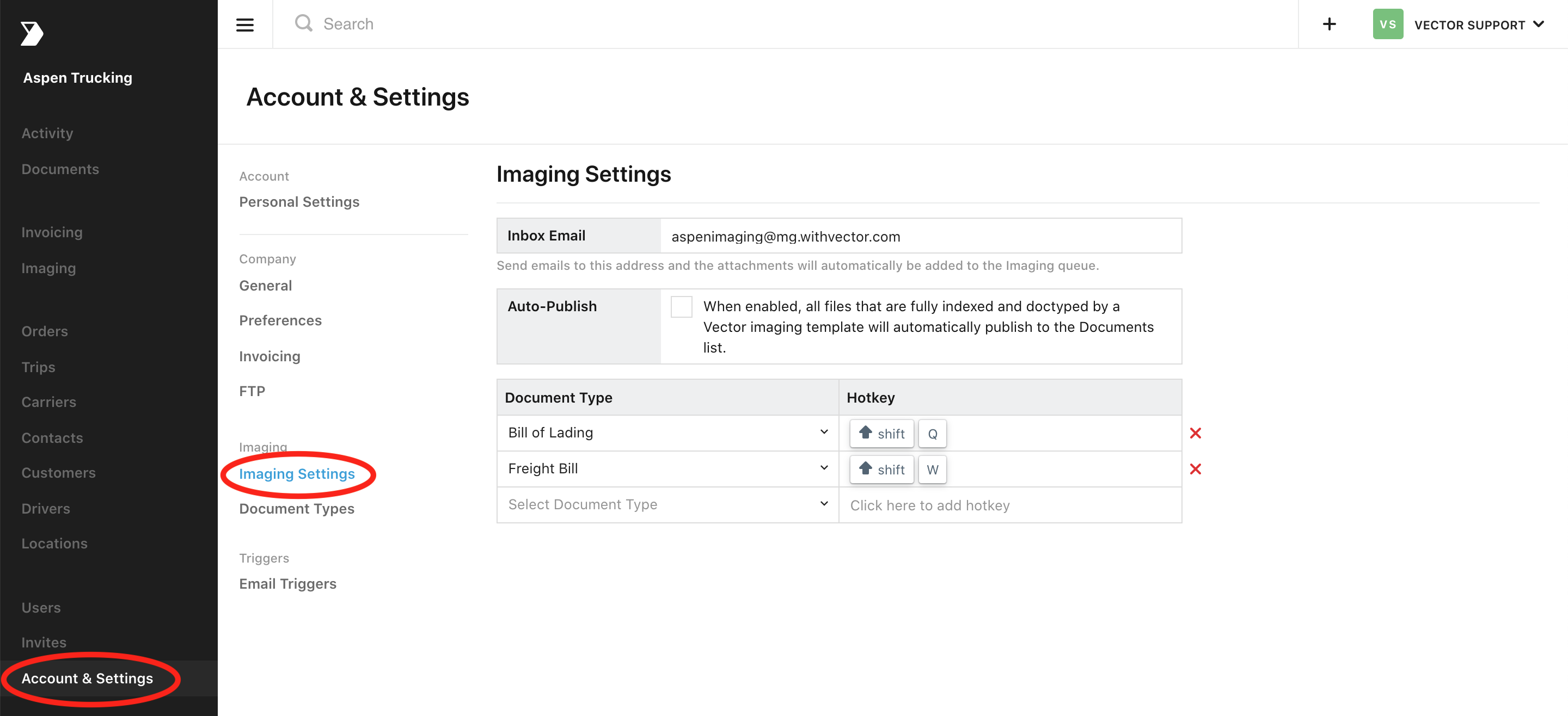 2. Type in an email address that contains the domain "@mg.withvector.com". You have the freedom to chose what text to put before the domain.
Make sure to hit SAVE if you make any changes.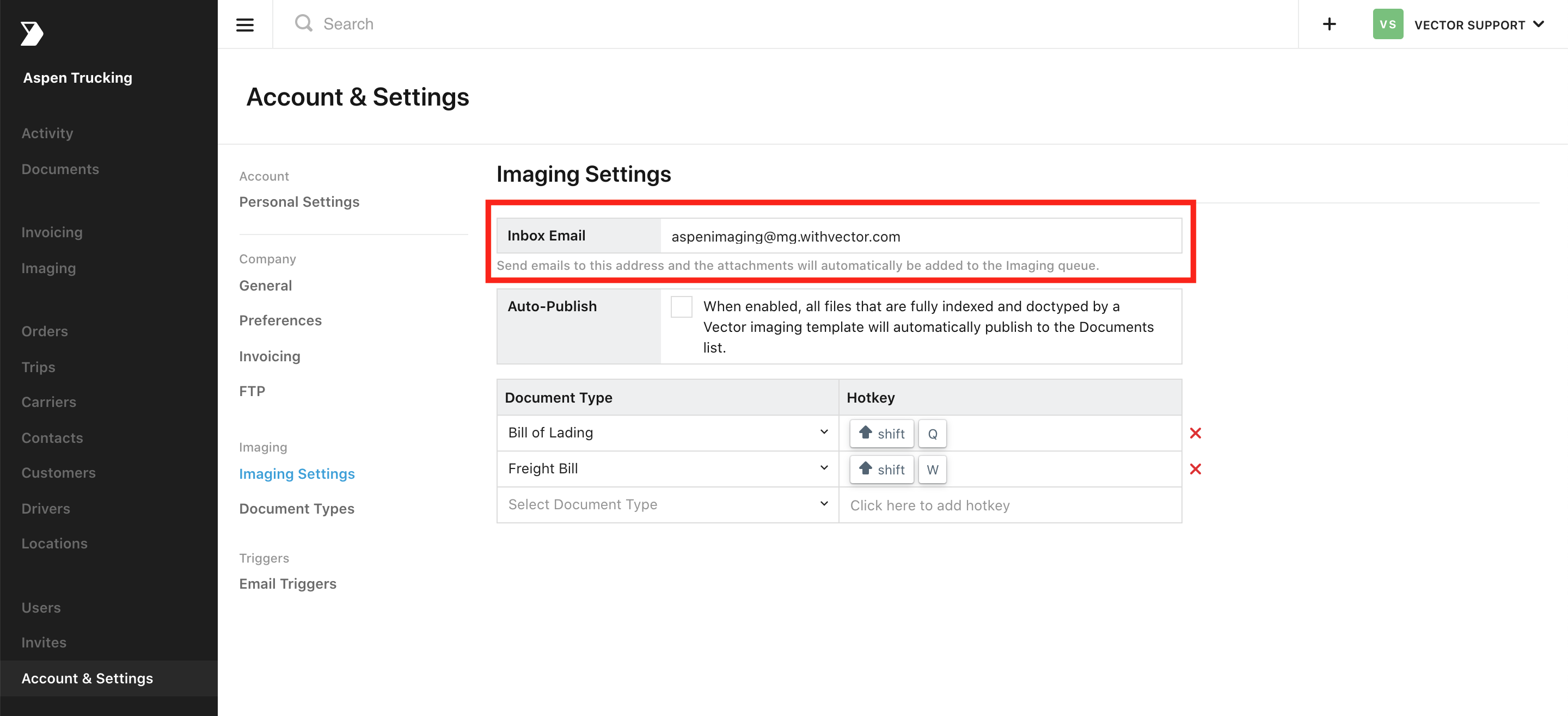 3. Use this email address as the recipient for any files that need to be emailed into Vector's Imaging Module.
If you have any questions, email support@withvector.com