If you would like to join a company without an invitation, you may self-register using the USDOT number from the company you work for. Follow the below instructions to set up your account:
1. Download "Vector Mobile" on your phone's app store. The Vector Mobile app is free and available for use on all Android and iOS devices.

2. Open the downloaded application and click Register A New Account button towards the bottom of the screen.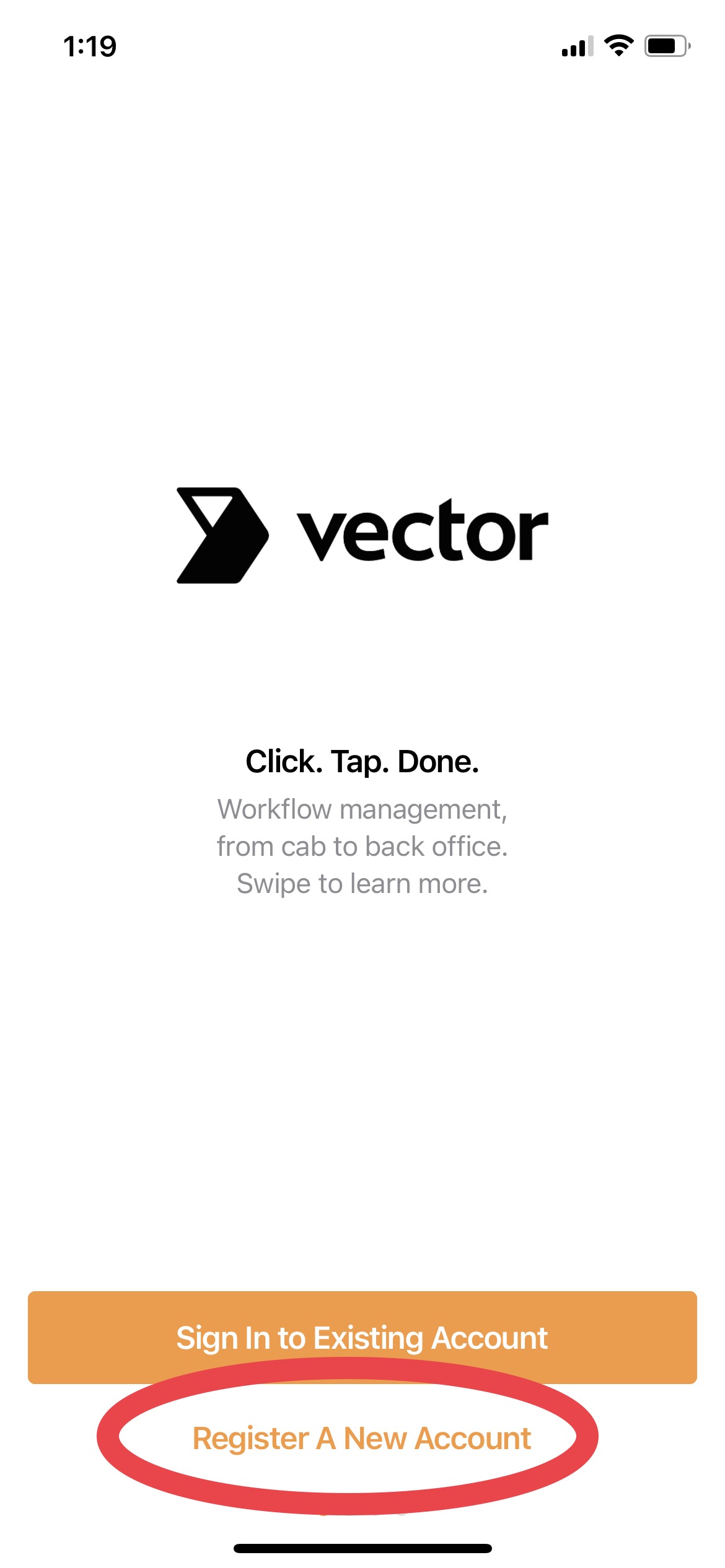 3. Enter the USDOT number for the company you work for, then hit NEXT. Some companies may have a unique "Company Code" that can be used in lieu of a USDOT. If you have received this code from your Company Administrator, you can input that here as well.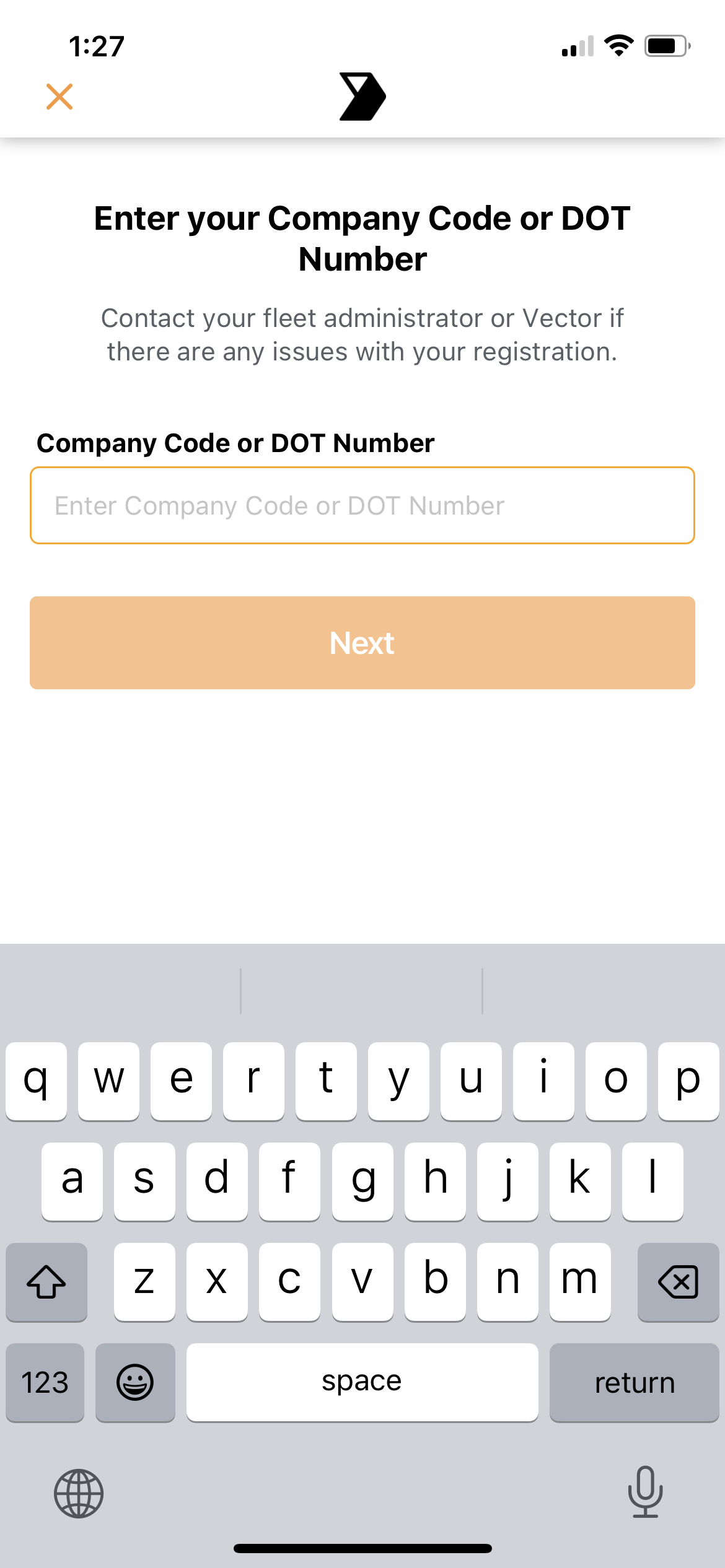 4. Enter email address and/or phone number. Click NEXT to proceed in the registration process.
5. Enter your First Name, Last Name, and create a Password to be used with your new account. This must be at least 6 characters. Once finished, click NEXT.
6. The final step is to verify your email address or phone number. Check the inbox associated with the email addressed used to register, or check your text messages for a code that was sent to your phone number by Vector. On the Vector Mobile app, enter the 6-digit verification code into the box on the screen, then press FINISH.

7. You will then be guided to the home page to begin uploading documents into your fleet. For steps on how to complete a document upload go HERE.